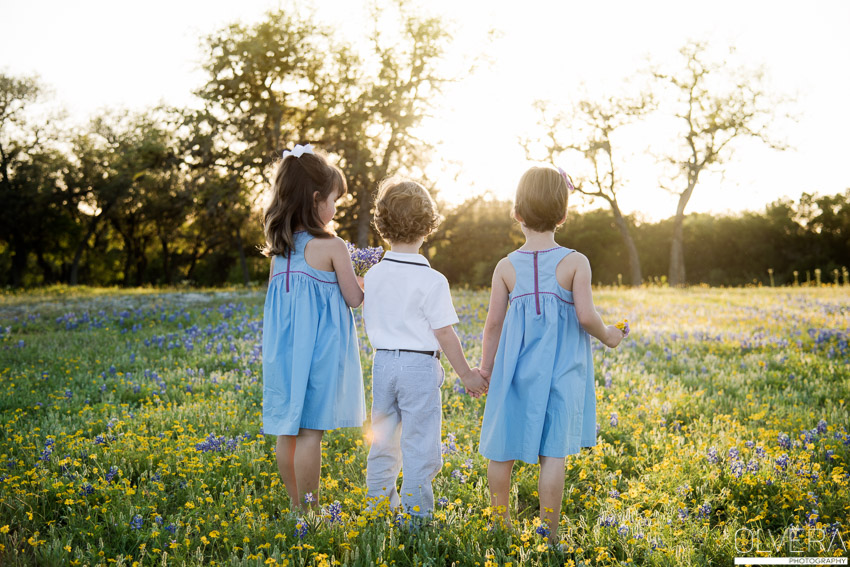 We are so excited to finally share the cutest little trio we have ever met! I know bluebonnet season is over but I wanted to hold off on posting these photos because some of these photos were made into mini albums and gifts for Mother's Day and I didn't want to spoil any surprises.
I was so happy to custom design their mini albums that were given as Mother's Day gifts! Besides the Mobile App, one of my favorite products are mini albums.
Creating unique and personalized mini albums for families gives me so much joy, I made some myself this past Christmas of my son for my mom and grandmother- and they definitely brought on the tears (happy tears of course). The original plan was to get an individual portrait of each cutie for a large print in their playroom, but as the shoot progressed we just had so much fun singing The Farmer in the Dell and playing Ring around the Rosy that we were able to get some fun action shots in. Those photos of them giggling and having fun are some of my very favorite.
Can I just say that I am in love with taking photos of multiples! We have had the pleasure of photographing two sets of twins this year, one of which are completing their Grow With Me Package this month. This was our first time photographing triplets and honestly, I was a little bit nervous but very excited! It can be challenging to photograph one child- 3 was going to be interesting. One of my good friends has twins and I am constantly telling her that she is super mom. I truly believe that moms of multiples are super moms! I only have one and find myself being so disorganized and running around most days-lol! This multiples momma was not only sweet but she was so calm and organized. She had them dressed and ready to go early! We started with individual portraits. So when we first start a session we ask some icebreaker questions and try to get the children comfortable. The answers we were getting just melted my heart! We would ask "what's your favorite color" and they would answer "my sister's favorite color is…. or my brother really loves…" All the questions were answered in that manner. All we kept hearing was my sister loves this or my sister loves that. I instantly knew how they felt because I am lucky enough to have that same special connection with my younger sister. Even though we are two years apart, she is my best friend and we have always have had a connection that is very close to the connection of twin siblings. It was so awesome to see how much these children loved each other and how they were just so sweet to each other. An extra bonus was that that these little kiddos were just hams in front of the camera. They brought their own little poses that they wanted to do and were not shy in front of the camera at all. It was a photographers dream come true! We had so much fun photographing their adorable little smiles and loved seeing their little personalities shine through in their portraits. I hope that everyone loved their Mother's Day gifts as much as we love these photos! It was a gorgeous spring day and such a perfect way to wrap up our bluebonnet sessions this year!