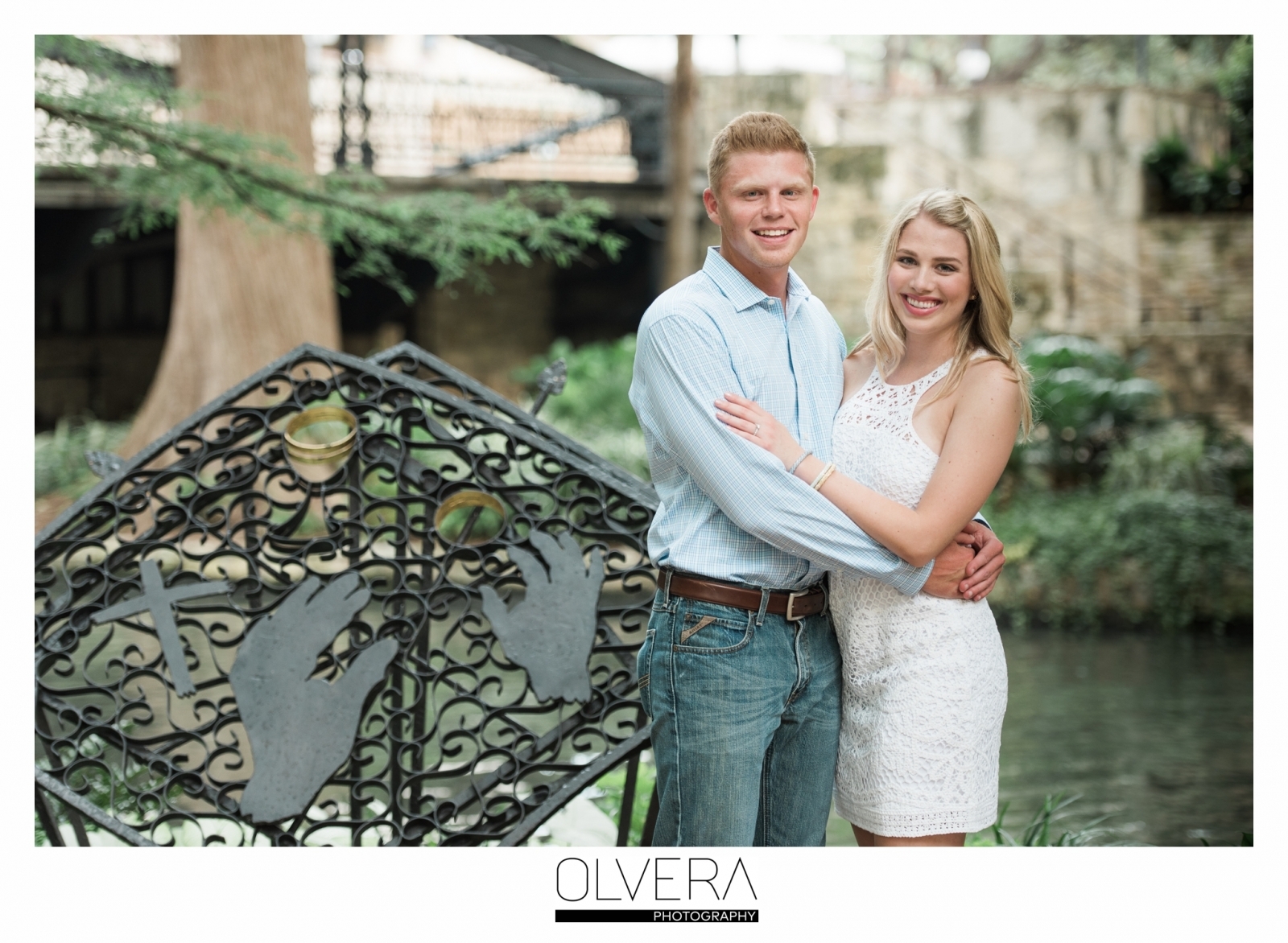 How cute is this couple! I am getting nervous all over again just thinking about that day. Last weekend's Riverwalk proposal on Marriage Island was a first for us. My good friend at 3.Feet.Tall sent me a random message last week asking if we would be interested in shooting a proposal, I automatically said Yes- how fun is that?! Before I could finish telling Sam about it my phone rings and its Nick- he wants to know if we are available on Saturday- its a little short notice (and you guys know how I love to plan sessions weeks/months in advance to make it perfect) but we were actually available that day and I was so excited for him! Right off the bat I could tell this guy was so sweet! He wanted everything to be perfect and although it wasn't a planned session for us, I could tell he had been thinking about this for awhile. He had done his research and knew exactly when, where and even what time he wanted to propose.
He tells me he wants to propose on the Riverwalk on Marriage Island. I have lived in San Antonio for over 10 years and I had never heard of this place. He tells me they live in Houston and will be driving down – Casey thinks its to visit her cousin who lives here in San Antonio but Nick has other plans. He tells me he has not been to this place but has been doing some research and apparently it a small island outside the Hotel Contessa and its in a shape of a heart. How did I miss that one? Well I was eager to check it out so before the day of the proposal I go down to Marriage Island and scope out some potential hiding places for Sam and I. I take some photos and a 360 video for Nick to check out. I wanted to know where he might want to do it so that we were in the best positions to get it on camera. Nick send us a beautiful white floral arrangement for us to hand to Casey after he proposes. As we walk over to the spot my stomach is turning- I am so nervous and excited for Nick- he starts texting me at 5 to let me know they are at dinner and we are good to go. Sam and I have secured some great spots and ready for them. I must admit it was fun to go undercover for such a cute couple. Sam and I were on the phone via headphones. He was around the corner watching for them and I was looking out on my side. Sam finally confirms he sees them and to get ready. I was so nervous! It all happened so fast too! Sam and I snapped away and it was just perfect! Casey's face was priceless. We even got to take some post engagement photos of the adorable couple! We are so happy that Nick let us be part of such an intimate occasion and chose us to help document one of the most important days of his life. I know that these are images that they will be able to talk about for the rest of their lives. And how awesome will it be when they are able to show these to their future children? Sam and I had so much fun helping Nicks vision come to life. Even though we had just met Nick and Casey- we could just see the love in their eyes- and thats what makes me love my job so much! What a perfect night!
To Nick and Casey: Congratulations on your engagement! You make a wonderful couple. Wishing that this be just the start of a long and wonderful journey.