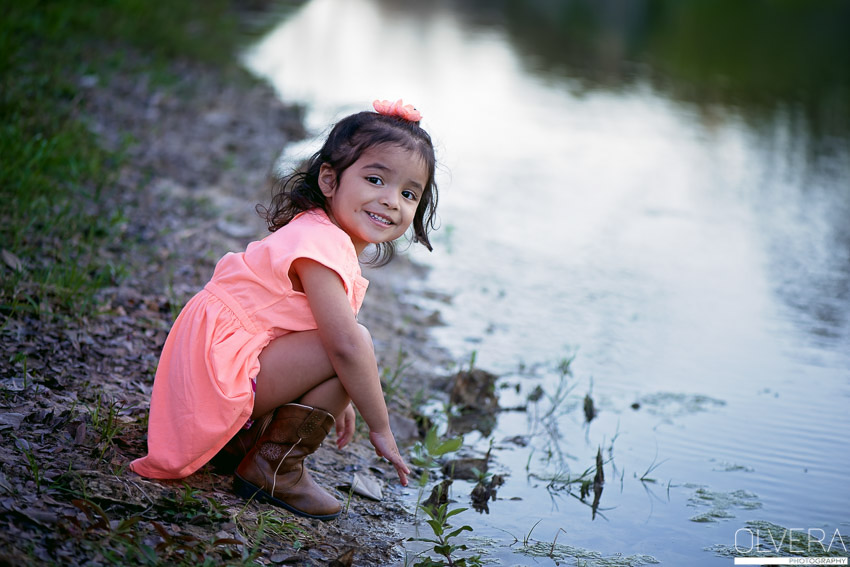 As you know Mommy and Me sessions have a special place in my heart.  Whether it be newborn baby and mommy or grown mother/daughter sessions, there is nothing more special than to capture the bond between a mother and her child.  I always want to remember how my son looks up at me when I tell him silly jokes.  Most importantly, I want him to remember how I looked at him when he reached for my hand or what my face looked like as I leaned in to give him kisses.  Those candid moments and genuine love is what we aim to capture.
We had so much fun with April and her beautiful daughter Julianna.  Their outfits were too cute.  I usually am not one for matching outfits, but these lovely ladies have made me reconsider.  The bright orange dresses with the cutest jean jackets were perfect!  At our consultation April and I spoke of what she envisioned for her session and four words stood out- outdoors, country, rustic and boots.  I automatically knew the perfect spot! I asked her to tell me what her daughters favorite things were at the time and right away she said "her boots".  She said Julianna loves her boots and it was not out of the ordinary to see her walking around the house in her undies and boots.  I knew exactly what she meant.  We bought my 2 yr old his first pair of boots last month and he practically sleeps in those things and it is normal to see him in boots and a diaper pretty much anytime we are home.  He loves his "hooey boots" (Toy Story/Woody boots).  I know that when I look back to his 2nd year, I will always remember those "Hooey" boots.  I wanted April to also remember Julianna in her boots at age 3, so we arranged for the cutest little photo of her by the water in her boots and undies- and the perfect sunset was totally on our side that day!
Julianna was shy at first but after a few minutes Sam did his magic and she was all giggles.  After 15 minutes this cute giggly girl turned into a mini Heidi Klum! She was ready to pose and loved every minute of it.  I was so impressed with her- for being 3 years old and having a playground in full view, she totally kept her calm and waited for photos to be over to go to the swings.
I loved it so much that with Mother's Day just around the corner, I am totally considering Mommy and Me Mini Sessions.  I would love to do some Grandma and Mommy and Me sessions as well.  How fun would that be?  I'm all about capturing generations.  I recently saw a video made by David Beckham, a senior photographer in Ohio and it almost brought me to tears.  He says "40 years from now, your granddaughter will love those prints because you two are best friends and everyone tells her that she looks just like you when you were her age".  His words are so true.  I know I have said this before, but I can't say it enough- I am so very grateful that Sam's grandmother kept so many photos of him growing up.  We constantly look at them and I am still amazed at how much our baby looks just like his daddy.  One of my favorite things is hearing them walk around the house pointing themselves out in photos.
So if you are interested in booking one of these sessions, let us know as we would love to help you capture those magical photos that your grandchildren will love in the years to come!