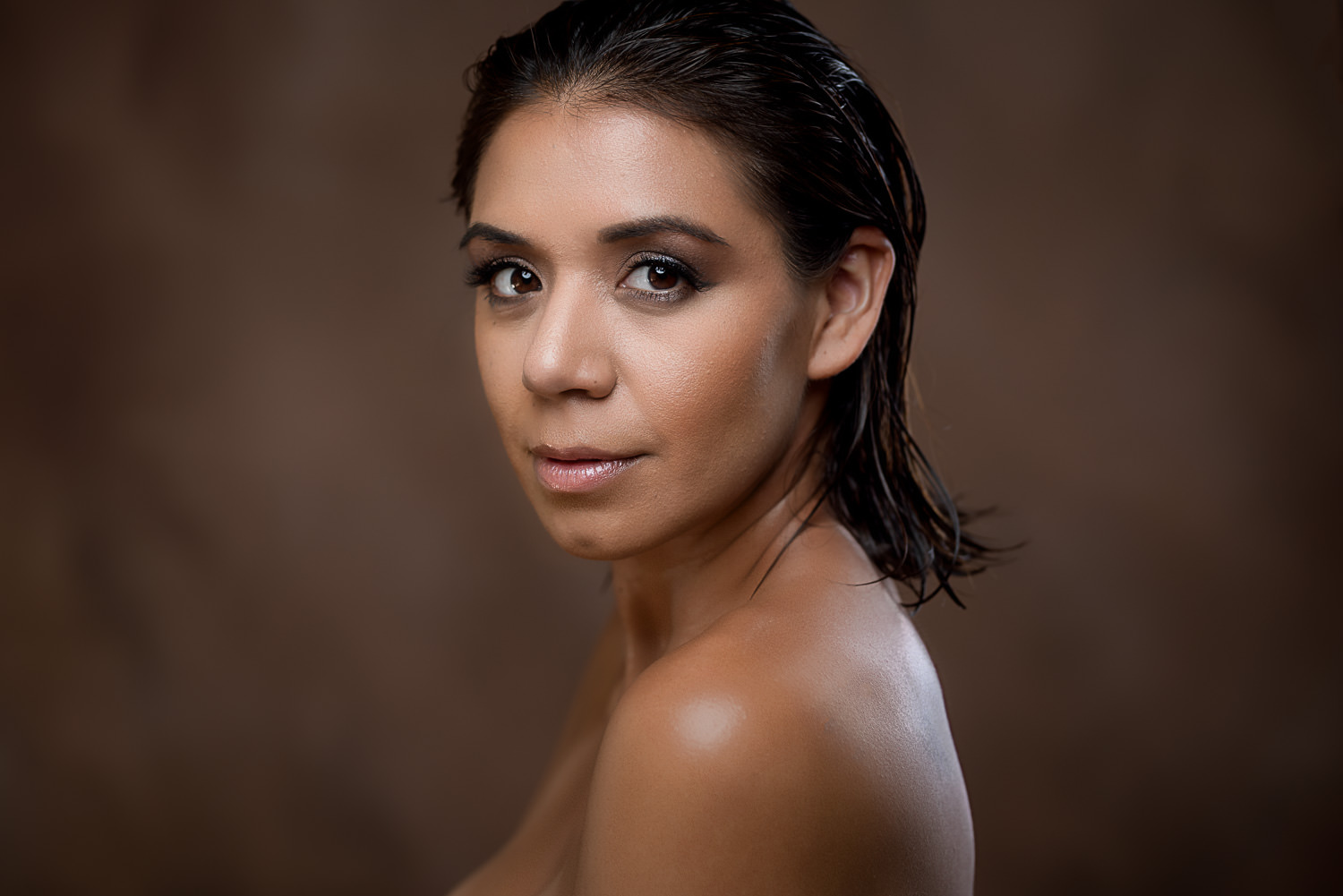 1 week ago I had surgery. Yesterday we did a special mother/daughter session for a mother who is undergoing chemo. I woke up yesterday feeling pain and just blah- I decided I was going to ask Chrystine of Chrystine Campos Quiñonez Freelance Hair & Makeup Artistry who was doing makeup for our session if she could come a little earlier and do my makeup. One thing I have found that makes me feel better (besides Amazon Prime) is to dress up or at least do my makeup. Since I can't dress up because my stomach is super swollen, I figured at least my makeup would look pretty and I definitely did not have the strength to do my own.
So after our amazing mother/daughter session (which I'll be sharing later this week), Sam was already set up so he took some photos of me. And even though I was in no mood to pose, I actually started feeling a little bit better. It was a lot of fun even though I just sat in the same place hardly moving the entire time. Sam and Noah were telling me jokes- and I was trying so hard not to laugh and trying to hold back the laughter made it even funnier.
So here are my top 3 reasons why it was great to do a photoshoot when you feel crappy:
Getting your makeup done professionally is awesome!
No pressure on trying to take the perfect photo (I didn't have high expectations and I was excited at how good they actually turned out)
Just Because! It was fun and I actually forgot I was hurting for a little while 🙂
I usually don't share too many photos of myself but I was really excited that I actually looked like a normal person for at least a few hours- I guess I was getting used to looking sick this whole week. So the next time you are feeling down, try wearing your favorite shirt or dress, try a new lip color, or call us and let's get you booked! Studio glam sessions are some of my favorite!
What are some things you do that makes you feel better when you are feeling blah? I still have a few more weeks of recovery and pretty sure I can't afford to get my makeup done all the time- lol! Email or Comment Below! Thanks!!!