"Tell me, what is it you plan to do with your one wild and precious life?" ― Mary Oliver
I love this quote because this is something we love to hear our seniors talk about – their plans for the future! We aren't just taking your picture, we are documenting their life at that very moment. The moment when there are endless possibilities and the future is a blank canvas where you can set out to paint it any color you like! It was such a pleasure photographing Chrissa. In fact, we had so much fun photographing her the first time that she asked us to photograph not only more photos – this time with her soccer gear but also her prom portraits. Senior year is the only year where you can still get away having fun as a kid and still be respected as an adult (finally!!) so why not capture every single memory possible. We are so excited to do some fun sports photos with Chrissa later this month and her Canyon High School Prom photos next month!
As I mentioned before, we are completely booked through May for our 2018 Seniors and are now booking Class of 2019 Seniors. Although, we do have a waitlist in case of any reschedules. You can sign up for our newsletter to get all the latest updates or just shoot me an email. I was so impressed when Chrissa called us last year to book. She is probably one of the most organized and well-mannered young ladies I have ever met. We absolutely adore her – her gorgeous blue eyes and her "yes ma'ms". Because we book out months in advance, we were able to get to know Chrissa and her vision on her senior portraits and we are excited to bring her vision to life in the next few weeks. I know it's been one less stress she has to think of right now, because she has other things to concentrate on – like college applications and soccer. I wish I had been half as prepared and organized as this girl is – I know whatever she puts her mind to she is going to be successful at and we are honored that we were chosen to help document these memories for her! So- thank you Chrissa and we cannot wait to do your next portrait session!
And because Black and White Portraits are my favorite…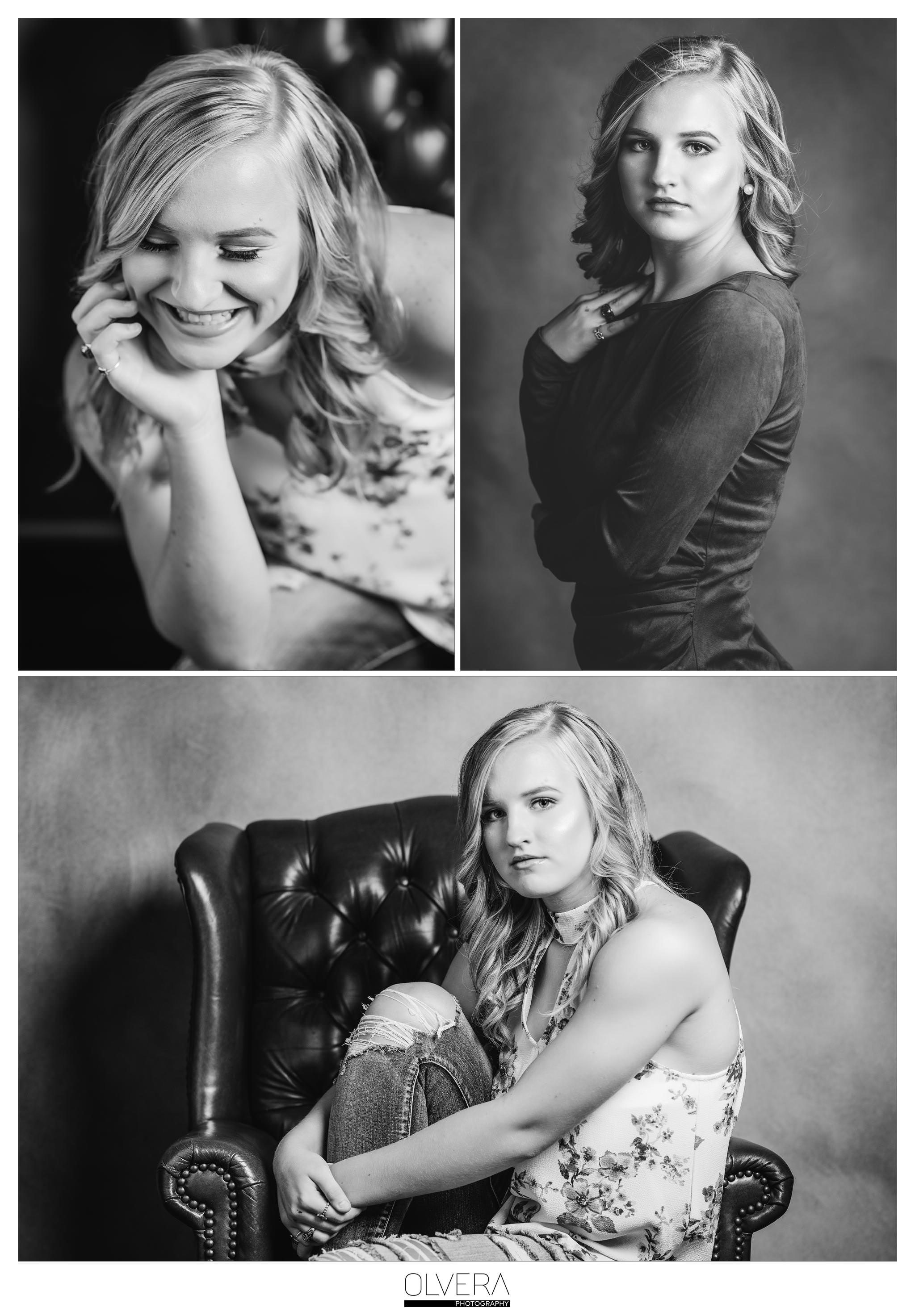 Hair and Makeup: Chrystine Campos Quiñonez Freelance Hair & Makeup Artistry
Brown/orange dress: Urban Provisions