Will & Brittany | Cibolo Nature Center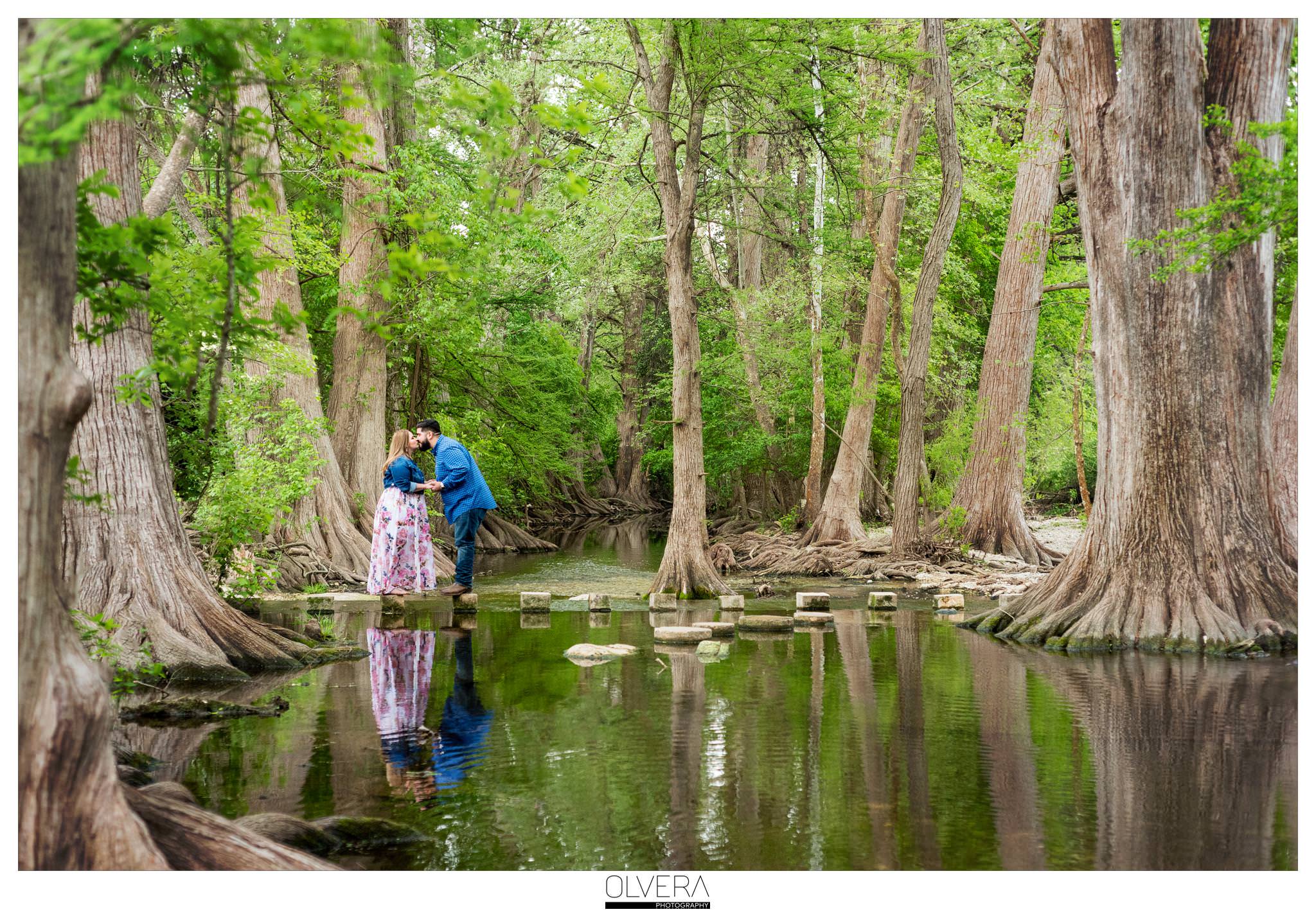 Will and Brittany are getting married today!!! We can't wait to capture all the sweet memories for them this afternoon-from Will's face when he see's her for the first time to those awesome dance moves we all love to see at weddings. And from what I heard about Will's bachelor party- I know it's going to be so much fun!!
I wasn't sure who had more fun at their engagement session at Cibolo Nature Center in Boerne, TX. – us or Will & Brittany. Will had us laughing the entire time. He loves the camera and was ready to pose (See if you can spot his fun personality in the last photos below)! This is how we know it's gonna be a fun day!!! And although though it started to rain on us – it still turned out to be a gorgeous evening!
Engagement sessions are so much fun and we especially love them because it really helps us get to know our couples better and it helps couples feel relaxed and comfortable before the wedding day. This also helps us to know how our couples like to be photographed, from letting us know their good side to reminding us to catch certain little details like a birthmark or dimple. So many times our couples tell us on wedding day – "oh I remember how to stand" or "I remember where to place my hands". This makes for us getting through formal bride and groom portraits a lot faster. Which is a win- win for everyone. We get more portraits done in less time and the couple gets to get back to their guests and reception faster as well. The engagement session also is a time ask questions about how the wedding planning is going and it helps us further create trust with our clients. They are after all trusting us to capture one of the most important day in their lives. We strive to capture that raw emotion and family connections on their special day, so the more they tell us about their family and wedding plans the better we can capture these moments. By the time wedding day, comes, we more than likely have already met some family members or best friends and that makes for some extra special photos.
Because our couples trust us, they are better prepared, less confused and more excited to have their photos taken! And that's our main goal- to have our clients be excited and give them portraits that they will cherish for years to come. We don't just schedule a portrait session and show up. We work hard to curate a session that is unique to our clients' personalities. From the time we meet for our consultation, we are already envisioning their engagement session. We not only offer location ideas but also love to share our favorite places to shop for outfits and love to rave about our favorite vendors. And if you know me, I am always in search of some unique locations, props or signs – whether it be a private winery, a Giant Texas Flag painted on a barn or a big yellow school bus. Sam and I work as a team to ensure that all of our couples are receiving not only heirloom portraits but we also we work hard to create a beautiful memory out of it!
So if you are recently engaged, give us a call we'd love to chat with you all about your wedding day! In the meantime, I'll leave you with some photos of the beautiful couple who we will be celebrating today!! And be sure to check out the blog tomorrow for a sneak peek at Will & Brittany's wedding day and Brittany's gorgeous sunset Bridal portraits at The Oaks at Heavenly. It's been so hard to keep all her beautiful bridals to ourselves!!
Congratulations Will & Brittany! We can't wait to celebrate you today!!