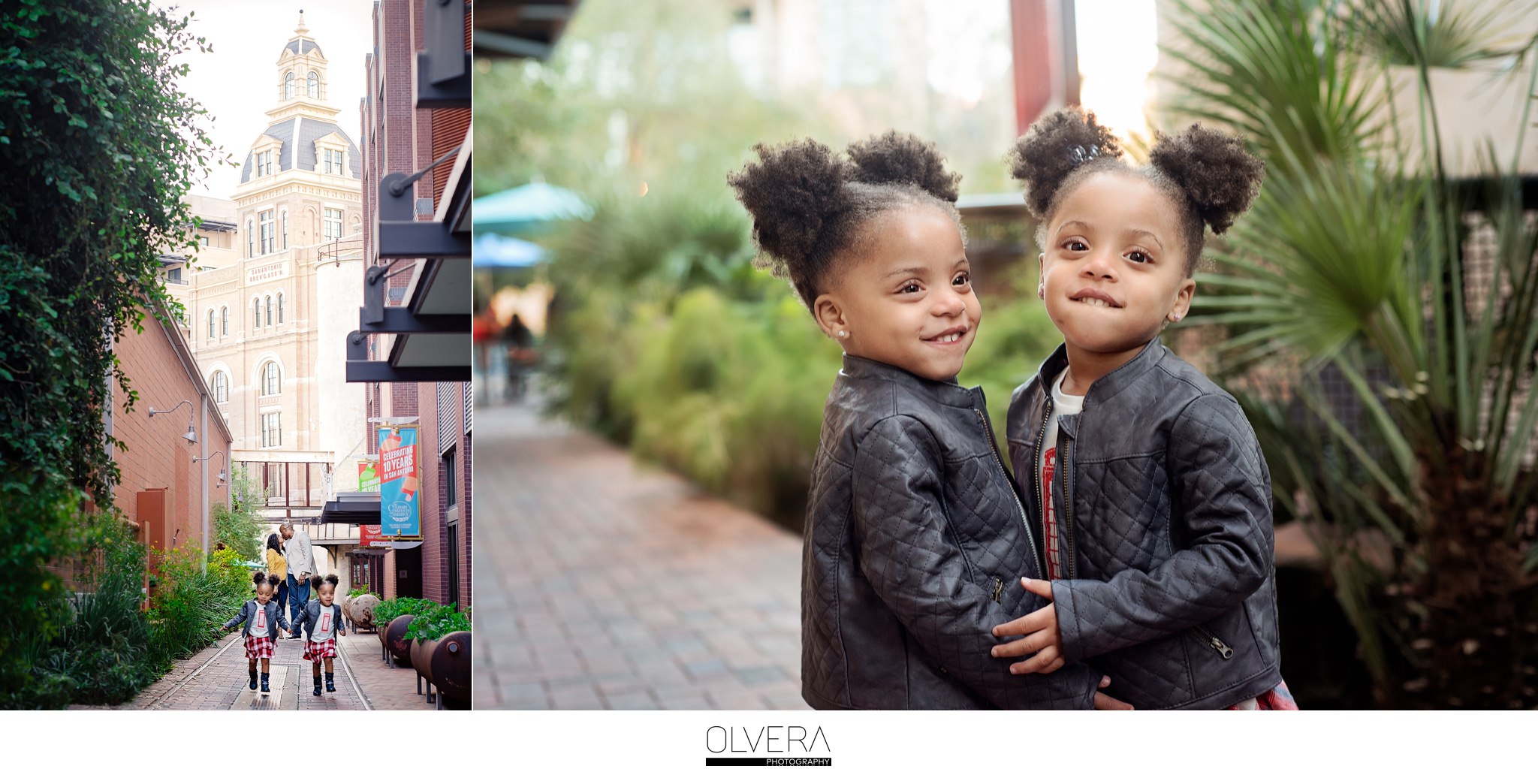 Twins, twice the love, twice the cuteness!
Still trying to catch up on blogging after the busy Christmas season and I'm so excited to finally be able to reveal all the amazing sessions that took place over the last 2 months. It was hard keeping all the cuteness to ourselves, but we didn't want to ruin all the surprised looks on families faces when they received Christmas cards and gift prints.
This particular session was one I couldn't wait to post. Twin Family Sessions are some of Sam and I's favorite sessions. We always have so much fun and we get double the cuteness! These twin girls were total divas!
They gave us their serious model poses that were just adorable and then when they smiled and laughed they just melted every onlooker's heart. They gave Sam aka "the baby whisperer" a run for his money but after a few minutes their little princess personalities shined through. Their parents have some serious style too- it was perfect and I loved every moment of it! I always told Sam it's a good thing we have a boy because we would totally be broke and our house we be covered in pink glitter! I cannot even explain all the cuteness that was our session- and it was hard not posting every single picture of this family because I love them all so much.
The Pearl Brewery is just the perfect amount of urban style with a touch of greenery. Downtown San Antonio is our favorite to photograph, the sunset is always absolutely gorgeous and of course, the Riverwalk never disappoints. We can't wait to go back again soon!