Engagement Session at the San Antonio Historical Mission San Francisco de la Espada

In a little less than a month, these two will be saying "I Do"!! We are so excited for their upcoming wedding and are so excited to be able to share their engagement session at the beautiful Mission Espada. We love personalizing each and every one of our sessions and love that there is so much history behind why they chose Mission Espada for their engagement session. Mike's family has so much history here, his family lived not far from Mission Espada and would spend a lot of time here. Mike's father was also a Deacon and so it was extra special to find this out. Not only is Mission Espada a beautiful historical landmark but when you are there, there is a calm and serene feeling that overcomes you- Or maybe it was that Mike and Jodie are so relaxed and fun to be around that it just made it feel that way. They are such a sweet couple and Sam and I couldn't be happier to be able to document their love story.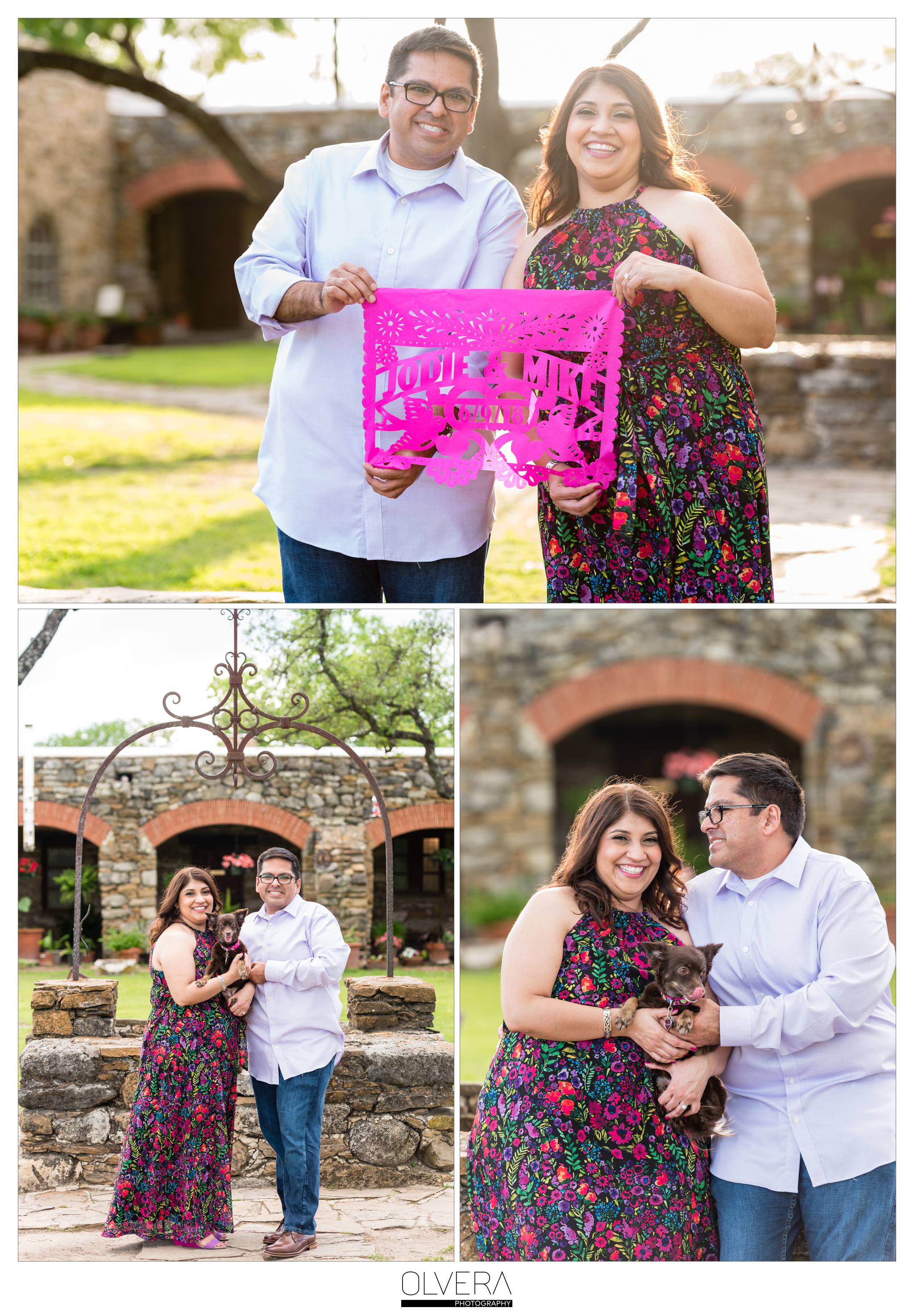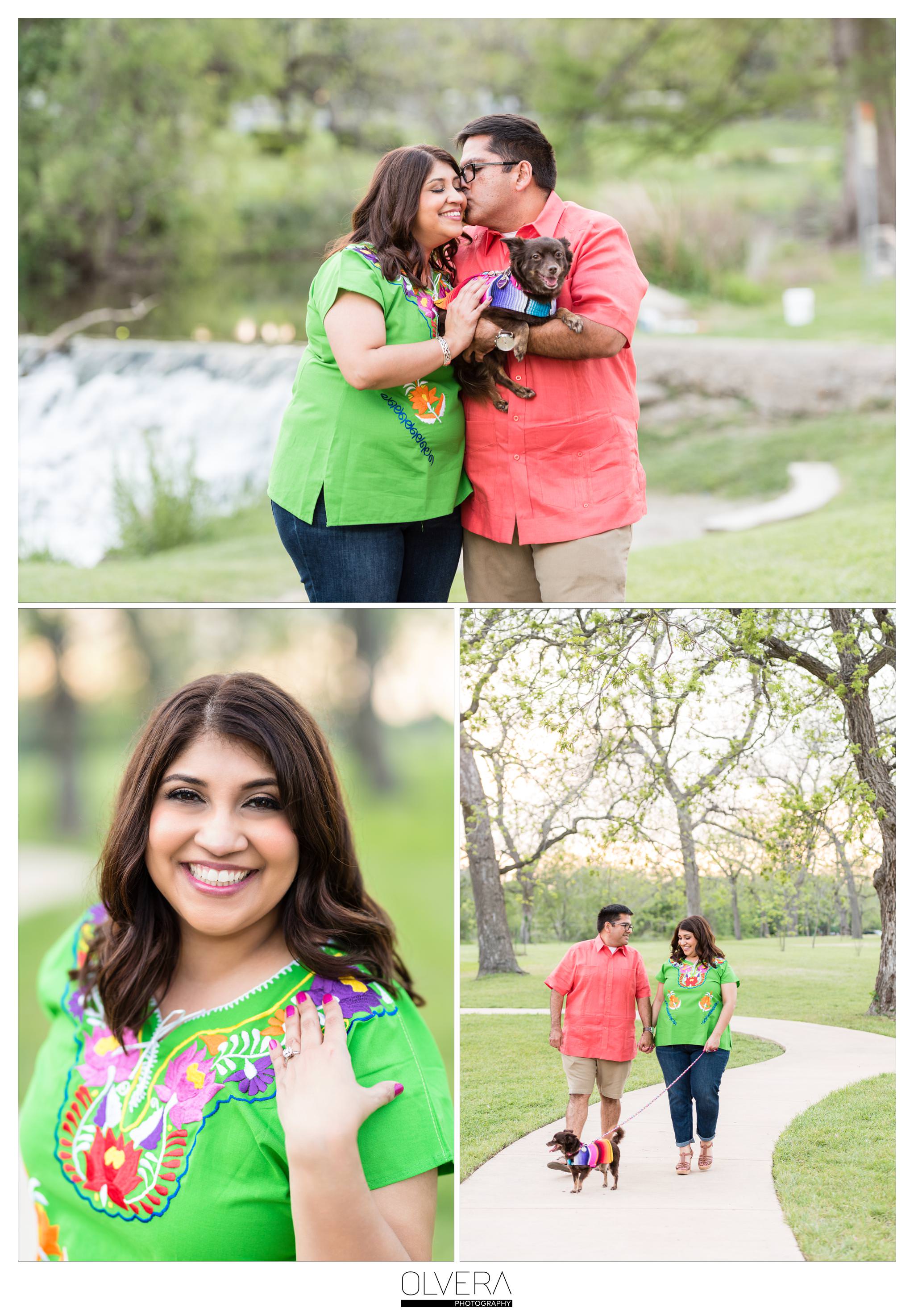 Did I mention that they love Fiesta? Since their wedding will be fiesta themed with lots of pops of bright colors, they decided on a gorgeous colorful engagement session. It was so fun to do their session right as San Antonio's Fiesta week kicked off. They had a gorgeous papel picado banner with their names and wedding date on them that was so much fun. They even brought their dog, Gizmo all dressed in Fiesta colors as well. Jodie's more formal look was stunning. That magenta was absolutely perfect for her and she had on the cutest shoes (see if you can spot them – I wish I would have gotten a better closeup of them)!!! The sunset was phenomenal that day too! I love how they are sunkissed as they walk away from the church. For their second look, it was a fun colorful Fiesta look. Jodie in a bright green blouse and Mike in a salmon-colored guayabera. Normally I suggest pastels and neutral colors but if anyone can pull off a lime green blouse, it's definitely Jodie! She was glowing radiantly and that color looked pretty amazing on her. The genuine love that they have for each other is so beautiful to see, we are so happy that they trusted us enough to allow us to witness (and photograph) it. I love that just being in each other's presence just makes them both radiate that much more.
Thank you so much, Mike and Jodie, for entrusting us with your first family heirloom! We are so happy for you both and we cannot wait until you say "I Do"! It's going to be unforgettable!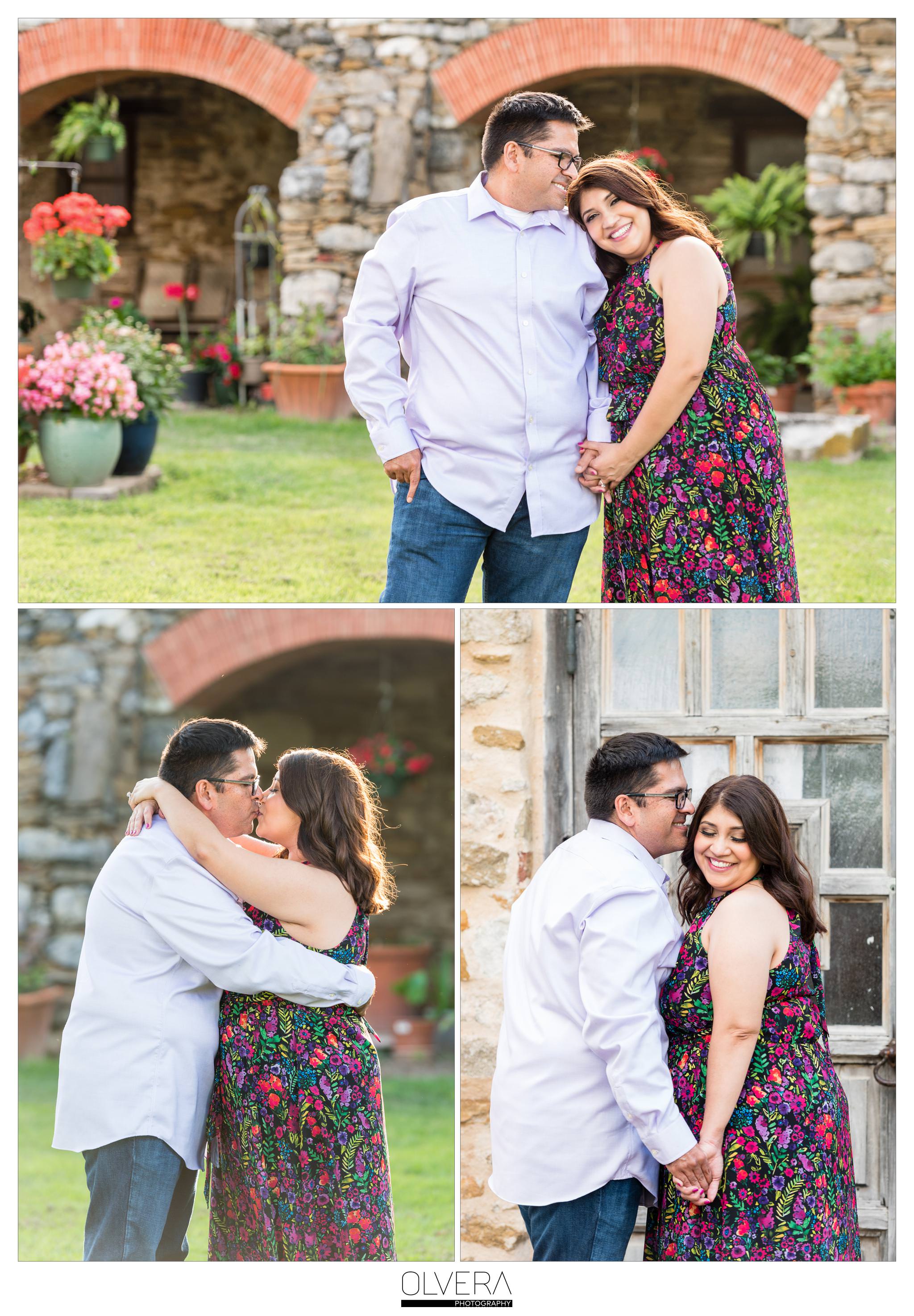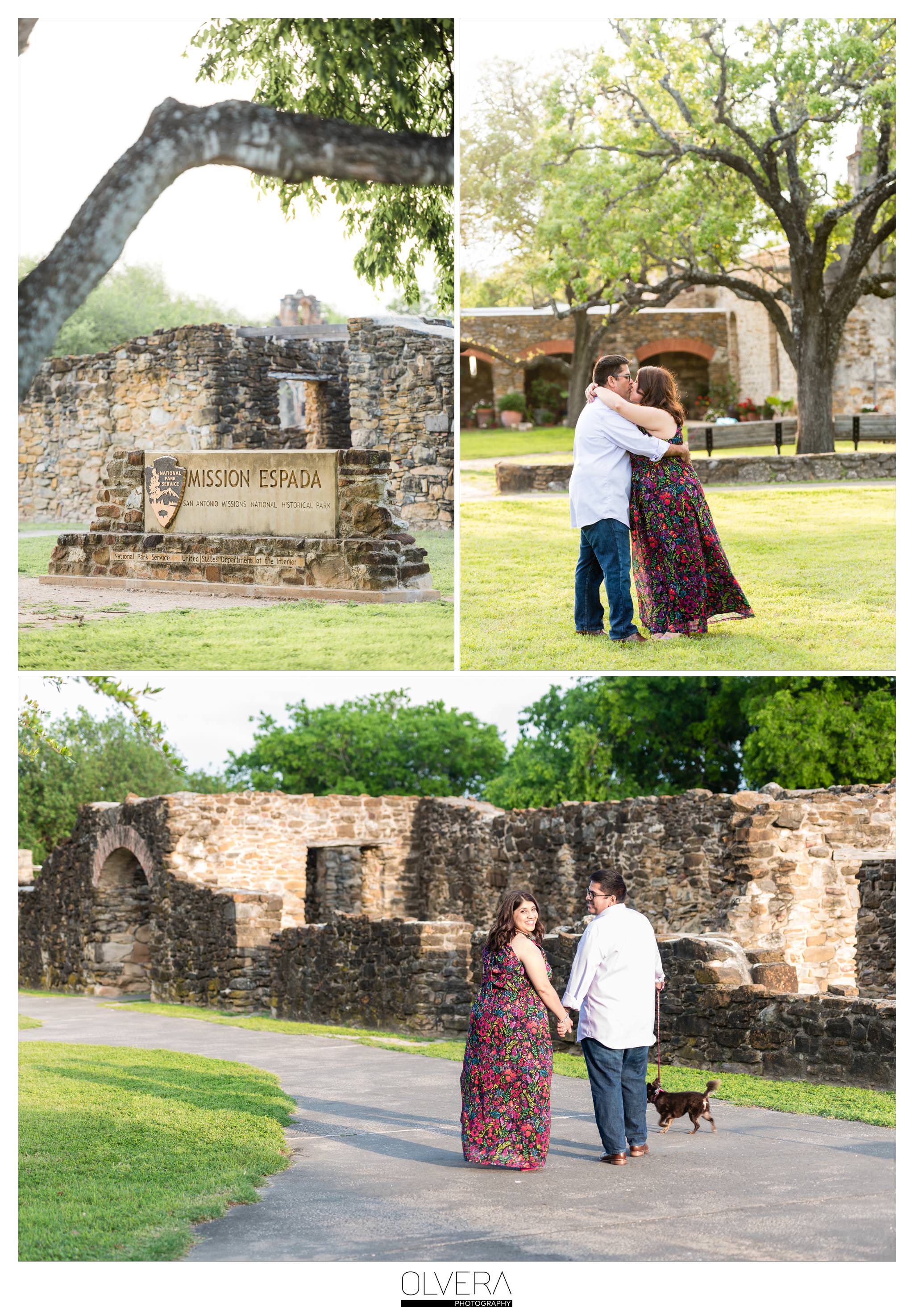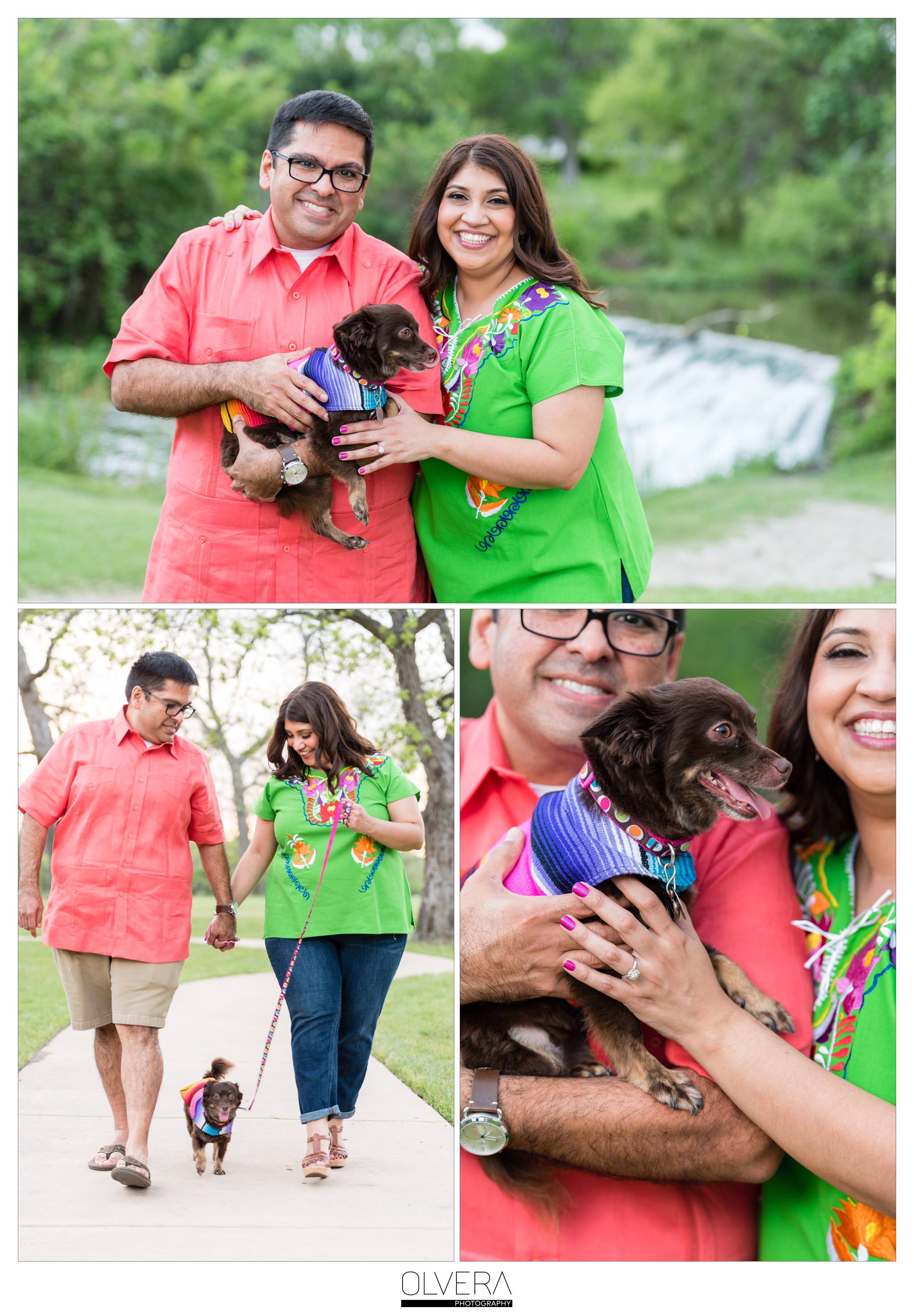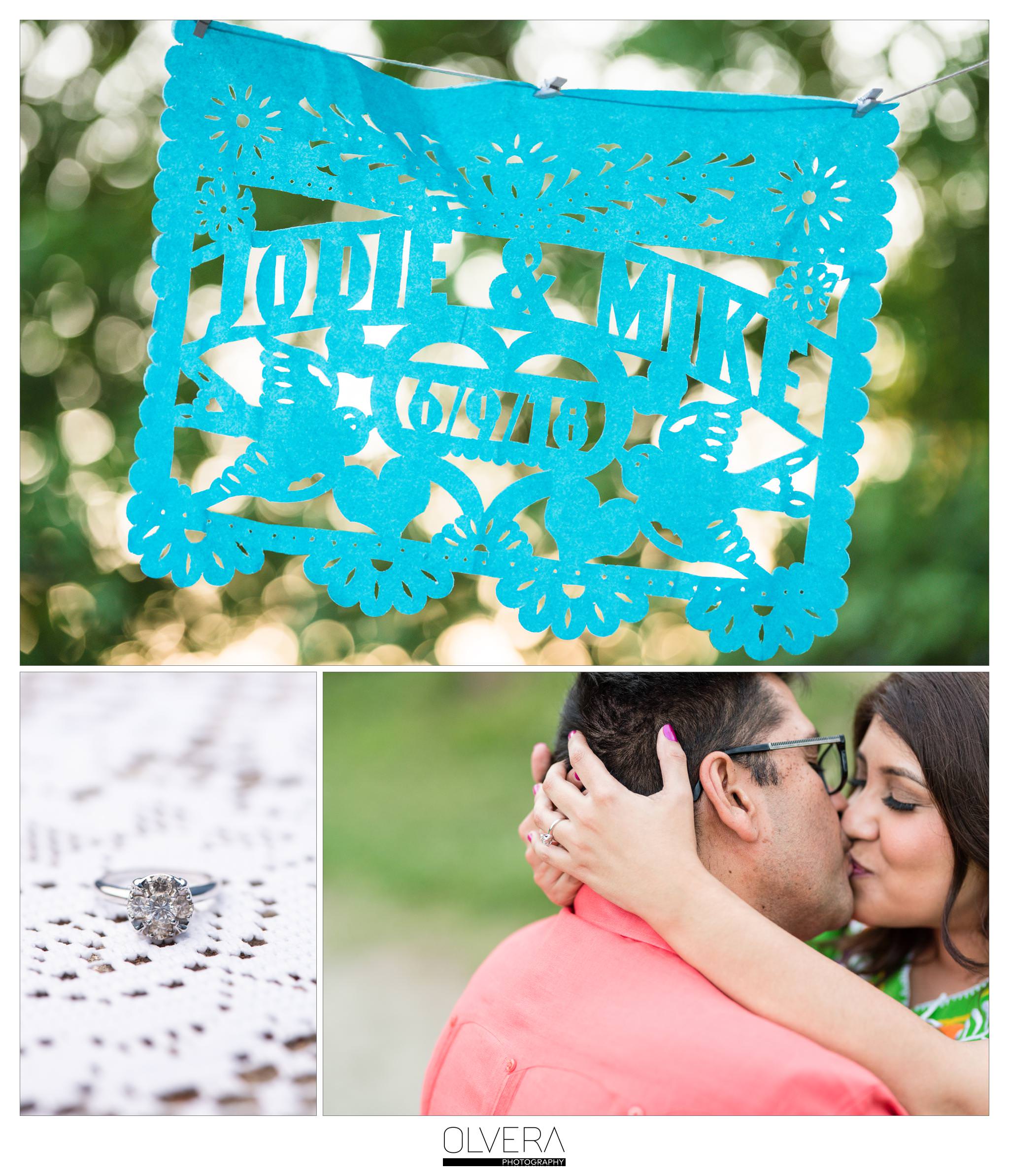 HMU: By The Look Studio by Dora Vera
Papel Picado Banner: Fiesta Fancies