Romantic Four Year Anniversary Session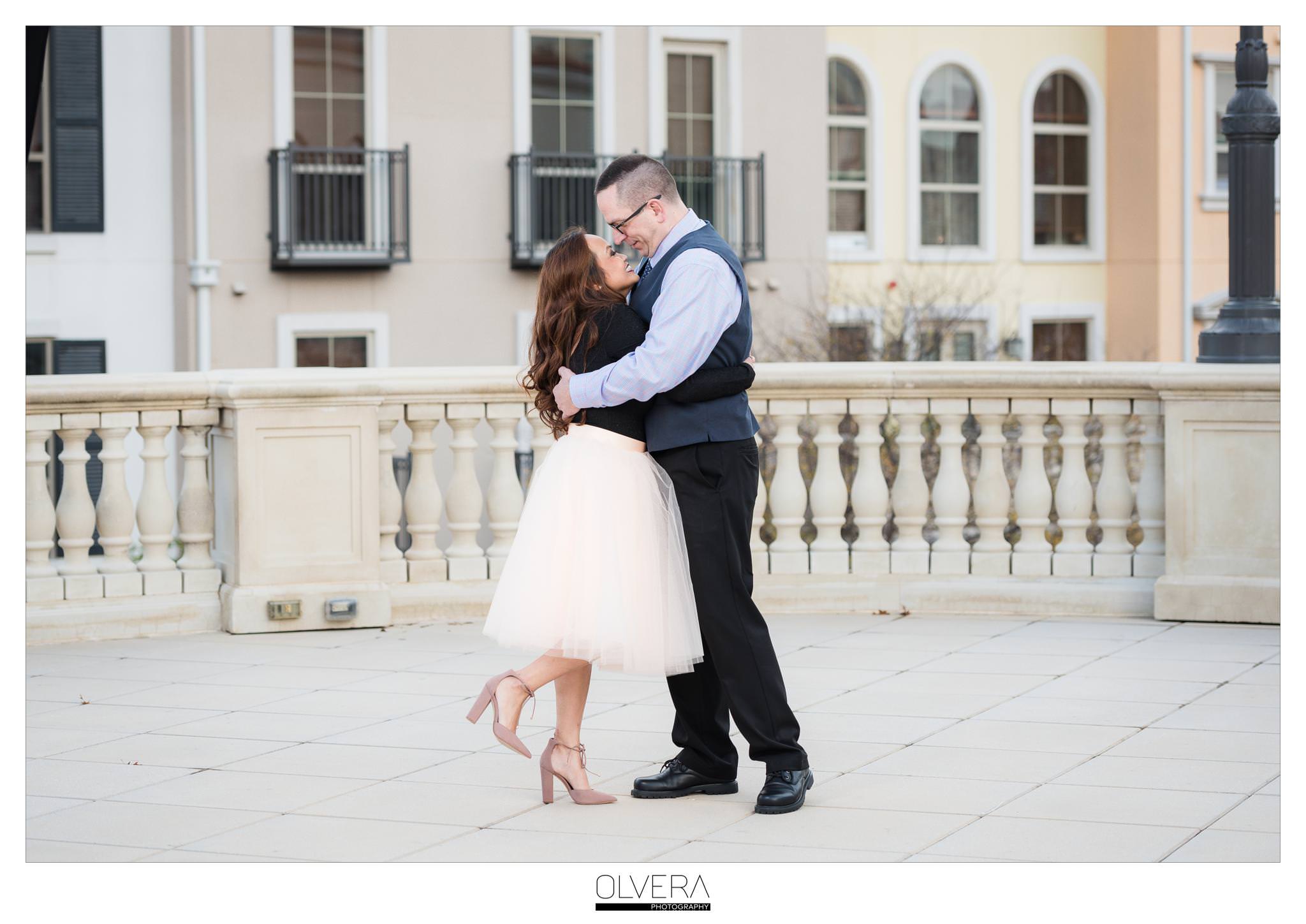 One of the most common things we hear as photographers from couples is "the last time we had photos done was at our wedding". That kinda makes me sad- but super excited at the same time; sad because I totally believe that life is way to short and that we should document as much as possible – not only for ourselves but for our future children and grandchildren; this also makes me excited because we get to remind couples that the celebration of love (and dressing up for pictures) doesn't have to end when the wedding ends.
Whether it's one year, five years, or 20 years, anniversary sessions are such an incredible way to commemorate your love for one another as it is right now- believe me, Sam and I will be celebrating 9 years in just a few days and it's so much fun seeing old selfies of us when we first started dating but those aren't really photos we would like displayed on our walls, much less at our 50th anniversary- lol! If you have been to our studio you will see that we love displaying family portraits of us – not because we are vain, but because we love that our son can see the love we have for each other in several different ways. It's a reminder to him that even when we start to get comfortable in our day to day routines and aren't always dressing up and going on dates that we still do love each other just as much or even more and celebrate it any chance we get in the form of portraits.
When Cecile contacted us about her 4 year anniversary that was coming up, I was so excited to chat with her! Since they were new to San Antonio, she wanted to display portraits of them in their new home. We love getting to know our clients and giving them not only exceptional photos but an amazing experience as well. We chatted outfits, location, and makeup! Dora Vera of The Look by Dora Vera did an amazing job on Cecile's hair and makeup. Cecile mentioned that they hadn't had photos done since their wedding and I suggested she go all out- glam session all the way! I'm so happy she liked the idea! Why not go all out and dress up? It's something different and fun- and then why not make a night of it? Another excuse to go on a fancy date! When I saw her arrive for the session- she was absolutely stunning! In my opinion, red is one of the hardest colors to photograph and most of the time I try to discourage the color being worn at sessions- but that red gown was totally made for Cecile and I'm so glad she chose it! I'm glad she chose to do an outfit change as well because her 2nd outfit was absolutely adorable! Tulle skirts are my favorite!!! She was totally made for that skirt and she was just glowing in that outfit. The way Kevin looked at her so lovingly as she laughed and twirled was so romantic. Last year we were booked for the rest of the year in August and when she inquired we had one last spot in December and although it would be past her anniversary, she still wanted to book. We are so happy that she waited because the day of their session turned out to be one of the most perfect days we had in December! The weather was perfect and we had the whole place to ourselves. We were surprised too because normally the Eilan Hotel is pretty busy. Things have a weird way of working out sometimes though, the day that we scheduled Cecile and Kevin came to view their portraits, coincidentally happened to be Cecile's birthday. We were so happy to have been able to give her some amazing photos on her birthday! Her gorgeous album arrived this week and we cannot wait to put it in her hands this weekend! Thank you for choosing us, Kevin and Cecile to document not only your love for each other but entrust us to design your gorgeous wall art and album that commemorates your anniversary!
How are you celebrating your anniversary this year with your significant other? Did you know Valentine's Day is less than two weeks away? If you are at a loss for what to give your love this Valentine's Day, why not one of our gift certificate's for an anniversary session or a family session (for those with kiddos)? Parents having an anniversary? Why not schedule an anniversary session for them? We recently photographed a couple that celebrated 45 years of marriage- be sure to check back for that blog and photos soon! We would love to help document your love this year! Contact us for more information- We are excited to hear from you soon!