Samantha | Young Women's Leadership Academy 2017 Graduate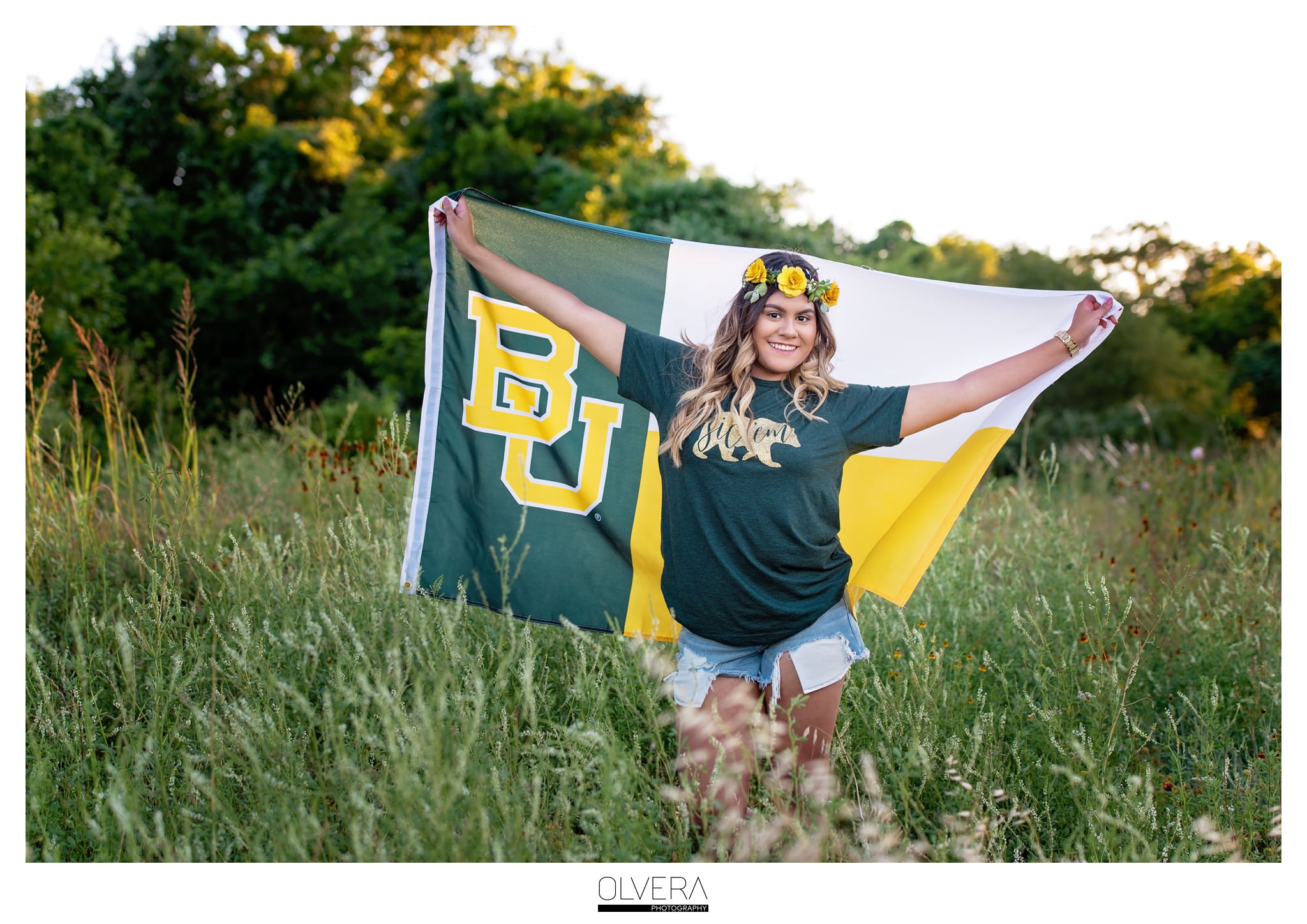 We have exciting news!
How gorgeous is this Young Women's Leadership Academy Senior? She was shy and quiet at first but after a few minutes she just had fun with it and her amazing model skills came out. We had a perfect sunset that afternoon and Sam's senior portraits came out so beautiful. It was awesome that her mom and grandparents also came along. I love it when to see parents and grandparents reactions during senior sessions, one minute they see their little girl and in a blink of an eye, she becomes a beautiful young lady. I loved how beautiful the sunlight was and how we had just enough of a breeze for gorgeous windblown hair. And how about that beautiful floral crown? Thank you once again Potheadz for making this beautiful Baylor University inspired floral crown. Summer is officially here and we have so many things brewing this summer for our seniors! Did you know that we are still booking Class of 2017 Seniors? It's not too late to get your photos done if you graduated this year. We know how busy senior year can be. When I was in high school, I did my senior photos after graduation, there was just too much going on, from college scholarship applications and moving to another city that I just lost track of time. Also, it's not too early to start booking your Senior Portraits Class of 2018!
We have some fun stuff in store for our high school seniors this year. Can you believe we are already halfway through 2017! We were blessed to have such an incredible and busy 1st half of the year and are excited to see what the next 6 months will bring. We are excited to finally announce the beginning of Olvera Photography's Newsletters. We have been working on a newsletter for you all for a few months now and hope that you will love it. Don't worry, we aren't gonna bombard your email with spam, it will be a monthly newsletter for now and we'll see how that goes! As many of you know we are moving more toward the Maternity/Family, Senior and Wedding portrait scene and will only be taking a limited amount of newborns and babies this year. With that being said, our newsletter will have everything from events we are covering (ex: this years NF Walk), how to tips on photography, vendor referrals, mini session dates, helpful links and much more. Although we offer limited mini sessions, we will only advertise those mini session dates and tips there. We hope to have a featured vendor every month as well, so if you are interested or know anyone that may be interested in being a featured vendor in our newsletter feel free to email us here. We love collaborations and so much goes into photo sessions besides just taking a photo and we are here to guide our clients along the way. If you would like to collaborate with us on a project or simply have an awesome idea or tip that you would like to share we'd love to hear it! Our main goal is to capture you, your family and the real connection & love you have for each other in a fun and relaxing environment. Not one of our sessions is like the other. We love getting to know our clients and love providing them with images that they will look at often, get emotional about and cherish forever. So I hope that you will follow us on our new journey and share our blog link and newsletter link (which can be found at the top of our homepage) with your friends. We are so excited to share all of our new ideas and products with you all!!