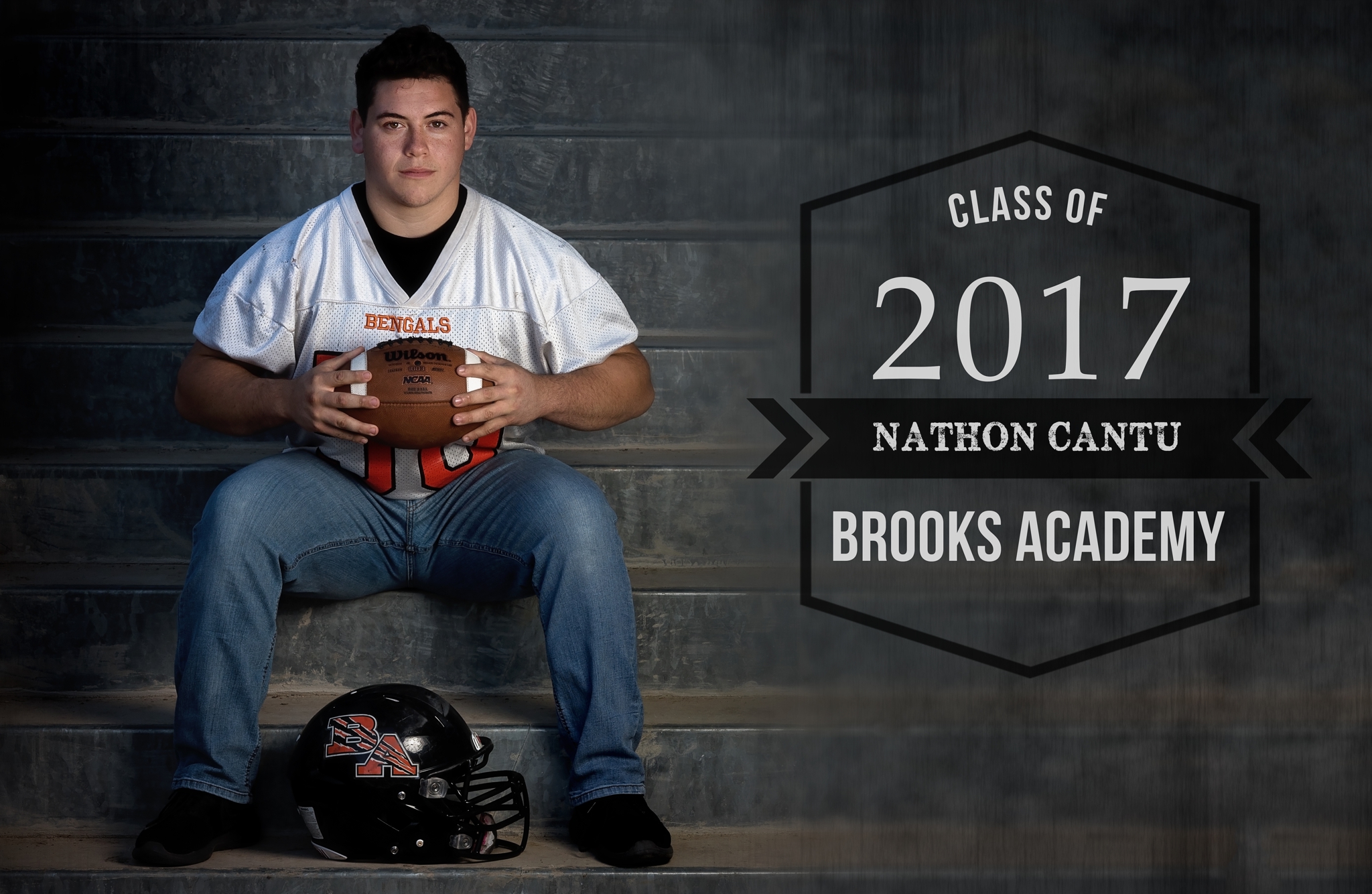 Brooks Academy Senior Portraits – Class of 2017
Meet Mr. Nathon, he's a senior at Brooks Academy of Science and Engineering. Let me start off by saying how incredibly impressed we are with this young man, not only is he handsome, smart and athletic – he is also very well mannered. We know his parents are extremely proud. He's such a good kid and a natural in front of the camera. What a trooper he was too, he met us at sunrise during his Spring Break. Seriously- I'm not sure how many teenage boys would show up in a suit and tie at 7am with a huge smile and ready to take some portraits. Between school work, Powerlifting, and Football we were glad that he made some time for us to capture these milestone memories.
Can I just brag a little on how organized he was too?? Of course, mom might have had a little to do with that. She was so awesome organizing every detail with me, everything from wardrobe to working it out with his Powerlifting Coach to let us shoot in his high school gym for a few minutes (even though they had practice going on). It all made the session go by smoothly and allowed Nathon to just have to just have fun with it. His dad was super sweet as well bringing him breakfast and holding all of his gear. We were even happy to have his best friend who was in town for Spring Break come along.
We started bright and early at The Pearl Brewery and ended at Brooks Academy. We absolutely love shooting at the Pearl, so many different locations and the light there is always amazing! Nathon started off in his suit and tie for some classic formal portraits, because let's face it- soon he'll be off in college and the next time he takes formal portraits in a suit, will be his college graduation. Next, we had some fun with some Captain America themed photos and of course the classic cap and gown portraits. Then off we were to Nathon's high school gym. We had some fun in his gym with a little smoke and lighting! Nathon's powerlifting portraits were probably some of my favorite from the day. We ended with his Bengals football gear – is there anything this kid can't do?? We are so excited to be designing Nathon's graduation invitations as well- we recently added the Live Portrait feature into our invitations and they are so much fun!! Nathon's pictures will be able to come to life when you scan them with the Live Portrait App (if you want to see a sample, feel free to contact us for an in-person consultation).
As a boy mom myself, I cannot imagine all of what Nathon's mom must be feeling right now- my son is only 3 and he is already so independent (I swear that kid makes me break into tears almost every other day when he learns something new). When Nathon and his family came back into the studio to view his portraits, as soon as the first picture came up, I was already handing his mom tissues and seriously had to tell myself not to start crying too!! I know she still sees him as her baby boy- the way every mother sees their son. I know it will be hard for her when he goes off adulting to college (and I'm over here freaking out about preschool-lol), but she can rest assure that he will be just fine. He has a good head on his shoulders and we know that he is destined for greatness. Nathon, we wish you all the best in the fall at Texas A&M University and hope that you will keep in touch with us- and in 4 years, we'll be ready to celebrate with you again for your college senior portraits!!!