Christmas in July | San Antonio, TX.
I know it's July but we are already thinking about the holidays! If you are signed up for our newsletter then you received these tips at the beginning of the month. Our newsletter subscribers get exclusive tips and promotions before anyone else. If you haven't signed up yet- no worries, you can subscribe here 🙂 Below you will find my top 5 reasons to book your fall/holiday sessions in the summer. Fall is always the busiest time of the year with preparations for Thanksgiving and then, before you know it, Christmas has arrived. Why not have your holiday photos taken early and get your cards and gifts ready before all of the craziness ensues?
1. Ensure that you have the photographer you love on the day you like (weekends book up first).
2. Fall/Winter outfits are on Sale during the summer. Get a jump on your fall outfits for cheap. Also, this gives you time to buy outfits online and still have time to return and reorder if you need a different size. *A few years ago I found an amazing gown for our photos on TJMaxx.com so if you are looking for amazing finds at a good price, I highly recommend you check them out.
3. Summer Glow! Photos taken as summer comes to an end, or as fall begins, means everyone still has their summer glow.
4. Gorgeous Fall Colors! The period of days for prime fall foliage are limited, so booking early to reserve this time is essential.
5. BE STRESS-FREE! Life is hectic and crazy as it is. Beating the rush to have your holiday photos taken is certainly something to be excited about. Also – you can send out cards earlier and post your photos first- who doesn't love that??
Ok I know this is technically reason #6 but I'm too lazy to go back and change my blog title -LOL! Think of it as a bonus!
***Do you have family coming before summers end or have kiddos going to college who won't be back until Dec? Book your photos early to ensure everyone is in the photo! Such a brilliant idea that our amazing clients, The Johnsons, have been doing the last 2 years! With college kids away- it's hard to plan photos and they are always ahead of the game and make Christmas in July (technically August) look effortless! And don't forget grandparents! This beautiful family live in another state but scheduled their family portraits for when they came to visit their parents, they wanted to make sure both grandma and great-grandma were in the photos with the children.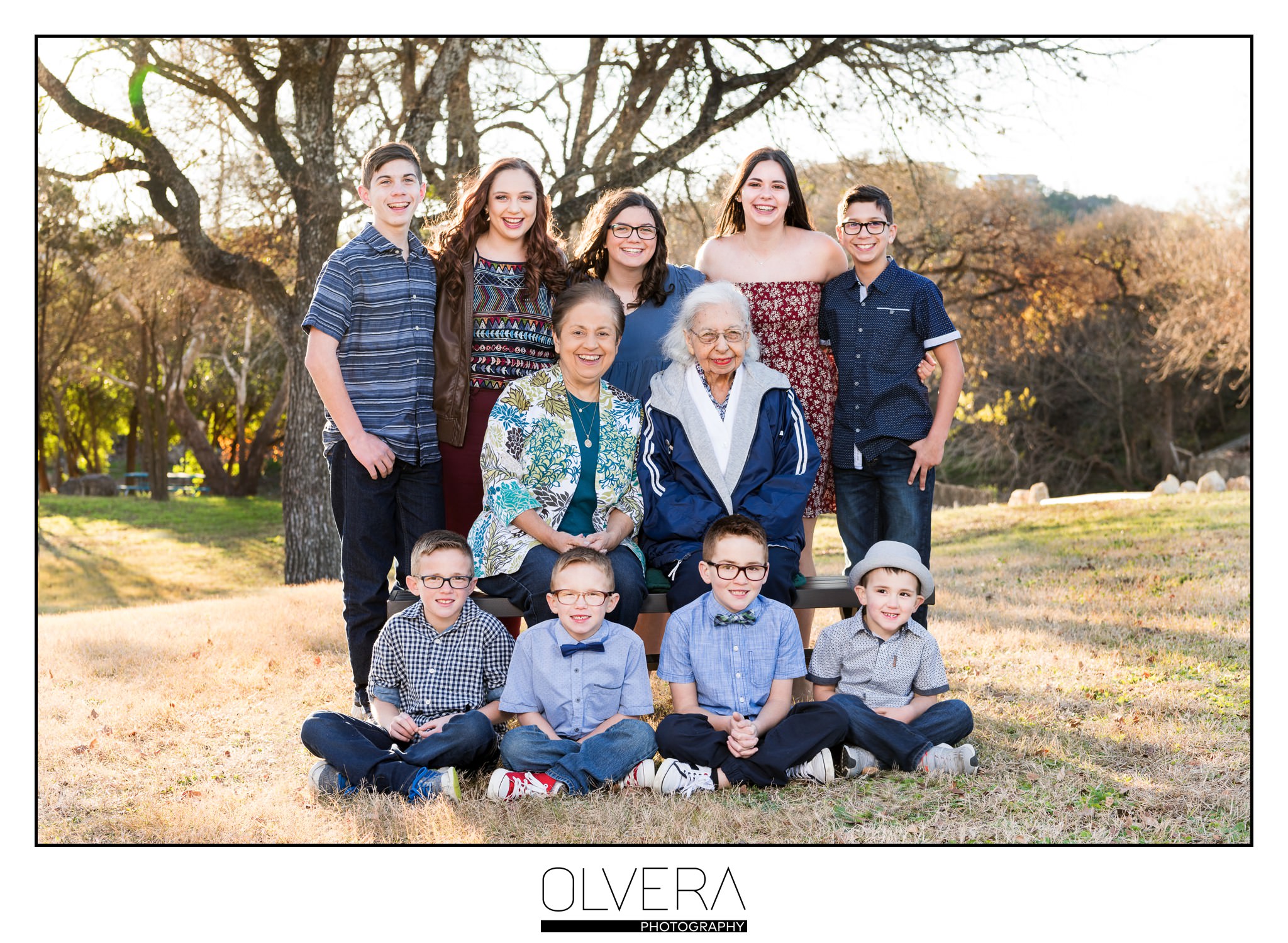 If you are a procrastinator like me or are just plain busy with life, I get it- let us help you get in the books now. We take a limited amount of sessions to ensure that we give each and every one of our clients the best possible experience. I know what you're thinking- "I don't even know what my schedule will look like in Oct/Nov". Don't worry, we work with you as the time gets closer to ensure you have a date that works for you and your family. We only take a limited amount of sessions per month and it's rare that we book more than 1 session a day; this helps us to concentrate on your experience and to help you plan your perfect session. Can't find the perfect outfit for your little one? Consider me your personal shopper – lol! I'm serious- I do whatever I can to help. Not one session is alike and we take pride in making each session special and unique to you, because of this we start planning your session months in advance. We usually stop photographing holiday sessions the 1st week December to process gift prints and wall art for our clients. We strive to not only to provide beautiful heirloom portraits (before Christmas) but to also provide a stress-free and memorable experience as well. *All sessions photographed after December 7th are delivered after the holidays.
Call us today to book your session! And Seniors if you are signed up for our newsletter then you know that our promotion for the month of July is 10% off any collection AND because we love our clients so much we are going to go ahead and extend that same promotion to families who book their fall/holiday sessions in July as well!
As always give us a call if you have any questions, we'd love to hear from you!!