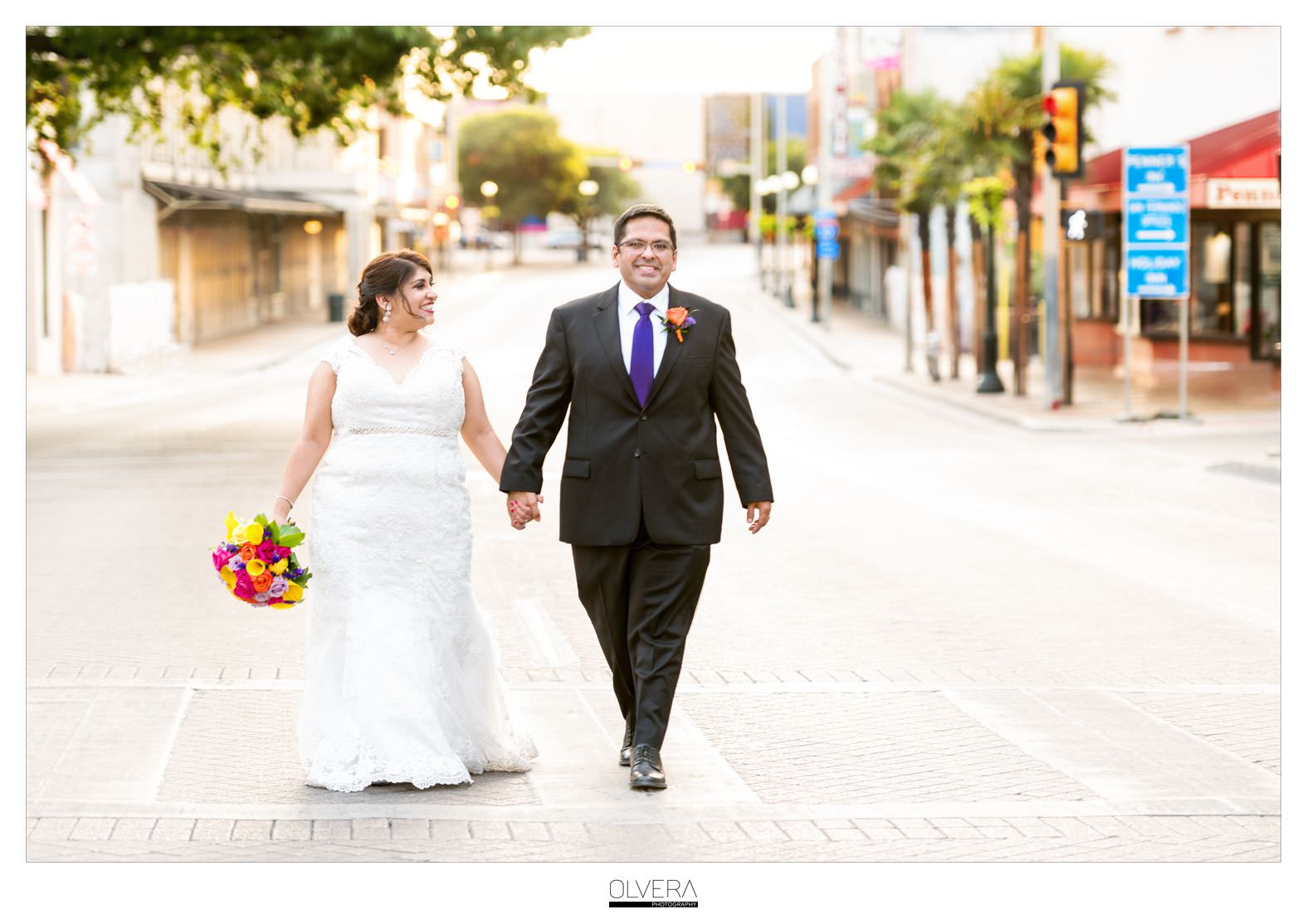 A Vibrant & Heartfelt Wedding in Downtown San Antonio
It was difficult to come up with the right words to describe Jodie & Mike's wedding day. Sam and I sat for over an hour reliving the day and One thing was for sure – it was a day we will never forget.
Everything fell perfectly into place that day. It was smoking hot out but that didn't seem to bother Jodie and Mike, in fact Jodie came prepared with a white umbrella and portable mini fan (that I may or may not have borrowed a few times-lol). We found a quiet shaded area for the first look and what an emotional first look it was. Mike's face was priceless when he saw his beautiful bride, and it was one of the sweetest moments. If you haven't visited Mission San Jose Church, you are definitely missing out. It is such a gorgeous church both inside and out and when Jodie and Mike were at the Altar, there was a loving presence that was felt. It was as if time stood still, it was such a heartwarming ceremony.
The sun was hot and bright but just as we headed to take portraits under the gorgeous arches of Mission San Jose Church, we got a nice big cloud to give us some shade and even got a little breeze, which was incredible because Jodie's cathedral veil looked absolutely stunning as it danced around her. Their reception at San Fernando Cathedral was so much fun! The vibrant Fiesta-inspired colors that filled San Fernando hall were remarkable. One of my favorite parts of weddings is seeing all the love the couple receives from all of their friends and family. And Jodie & Mike are 2 of the sweetest funniest people, it was no surprise that the room was completely filled with love and laughter. We especially feel honored when we are brought in not only photographers, but as friends. No selfie stick needed – we are your walking selfie sticks!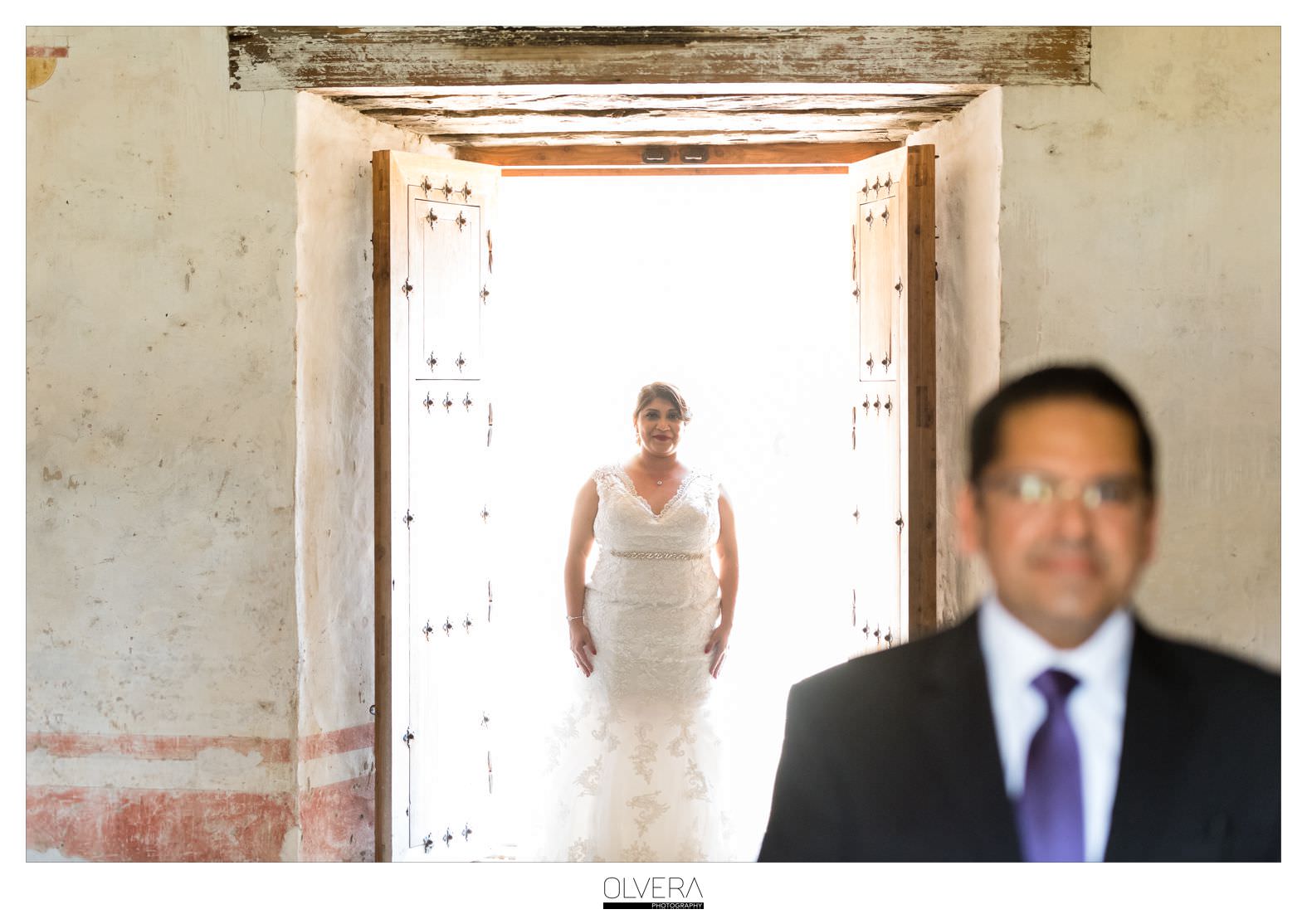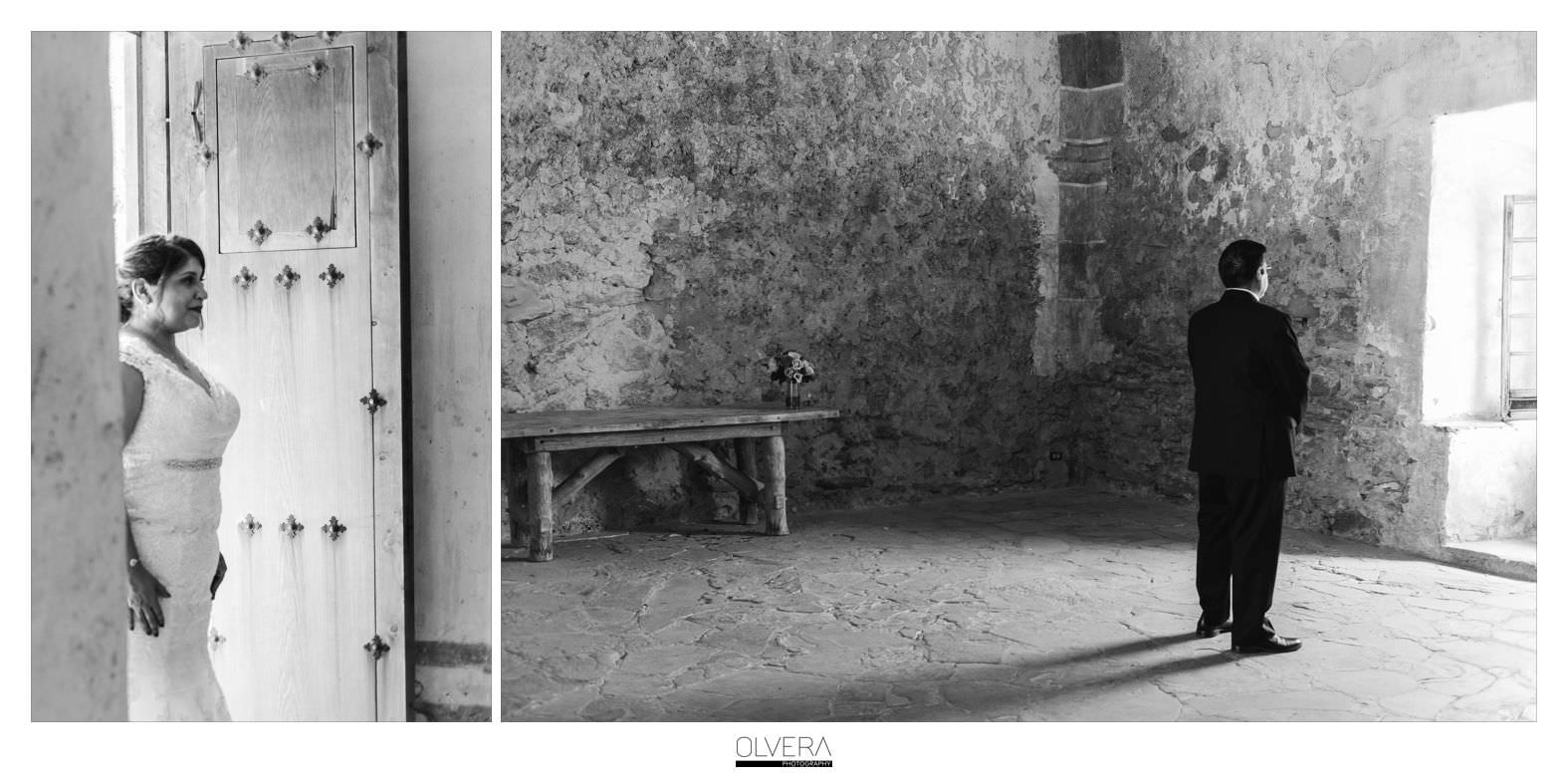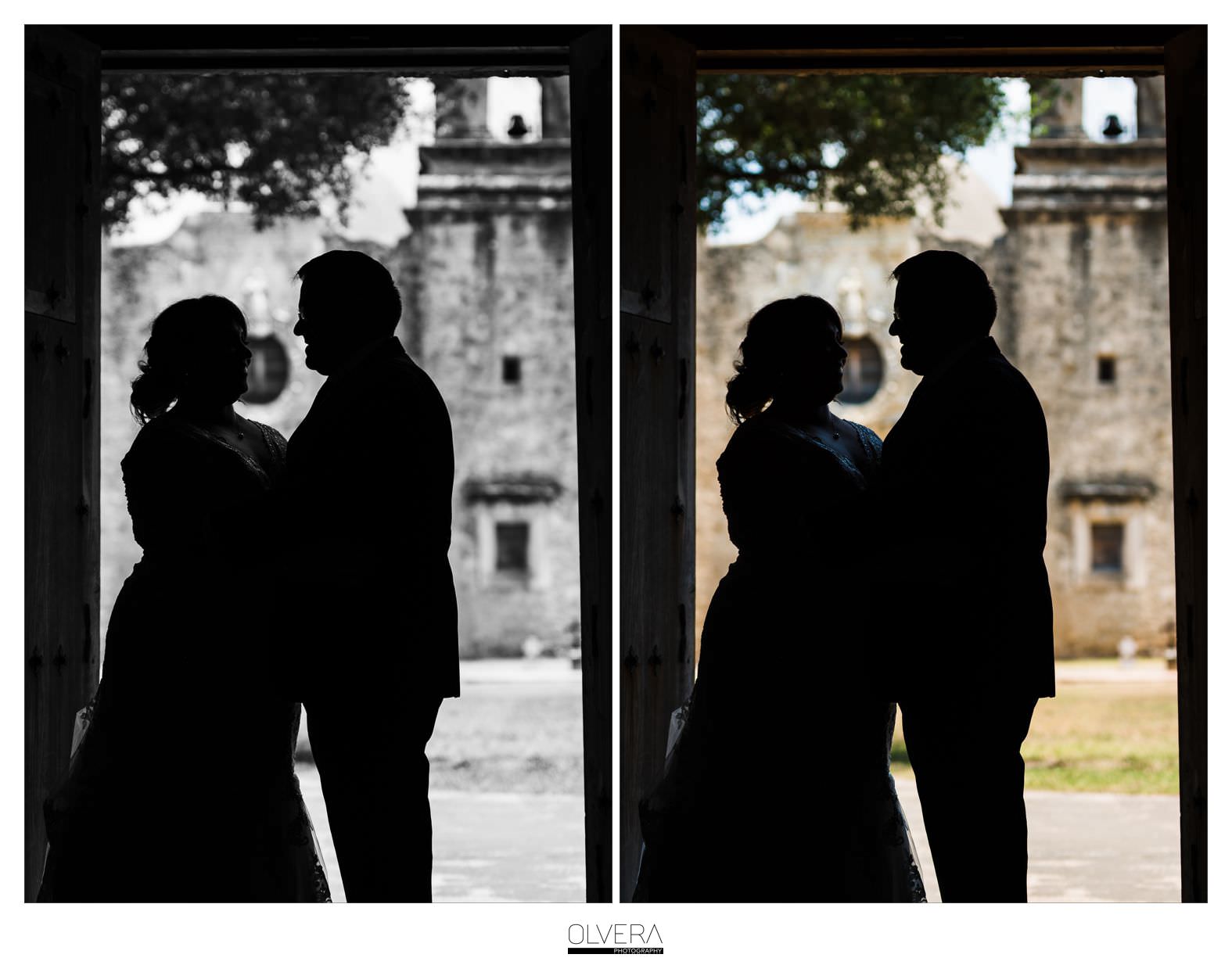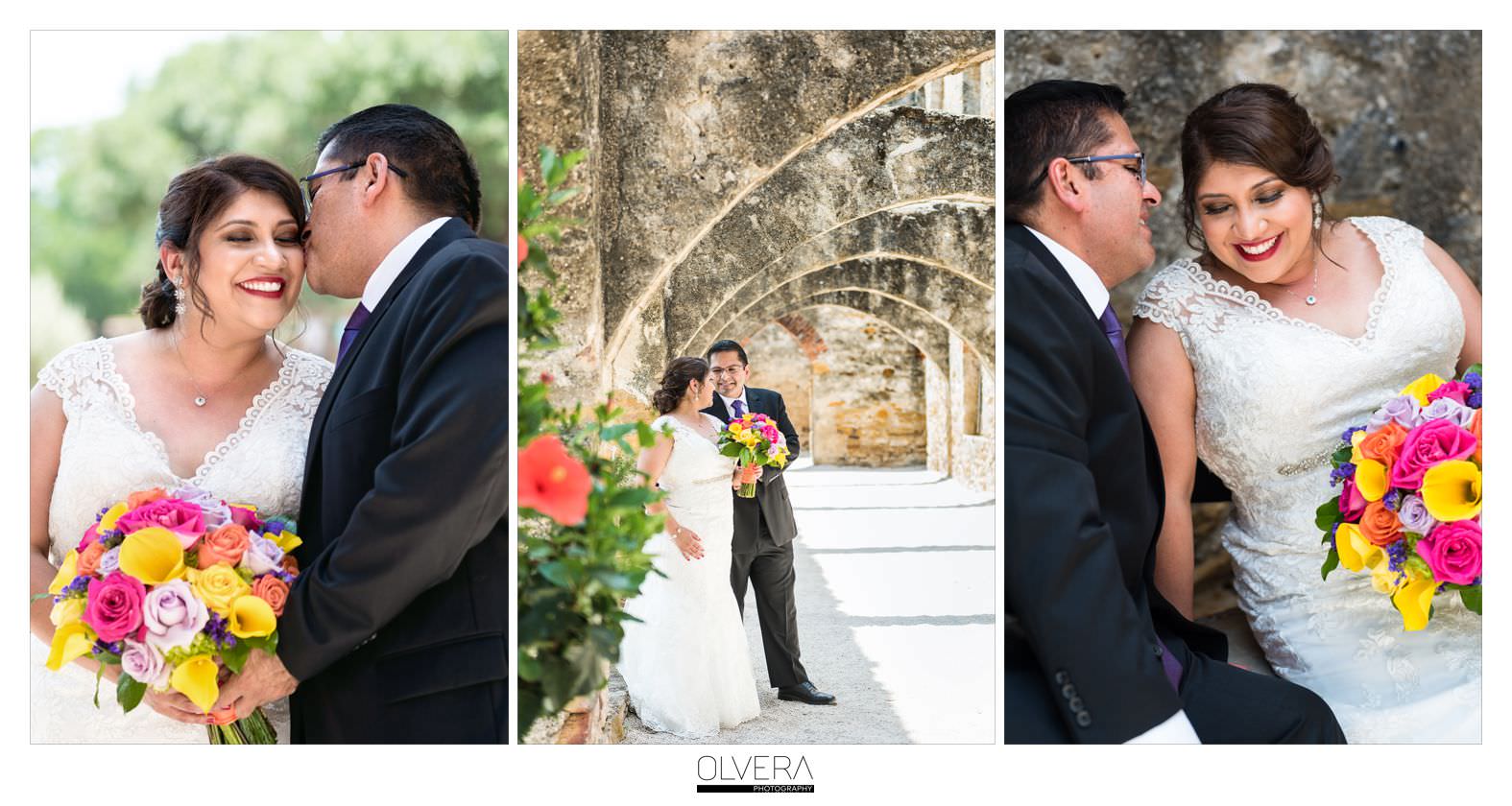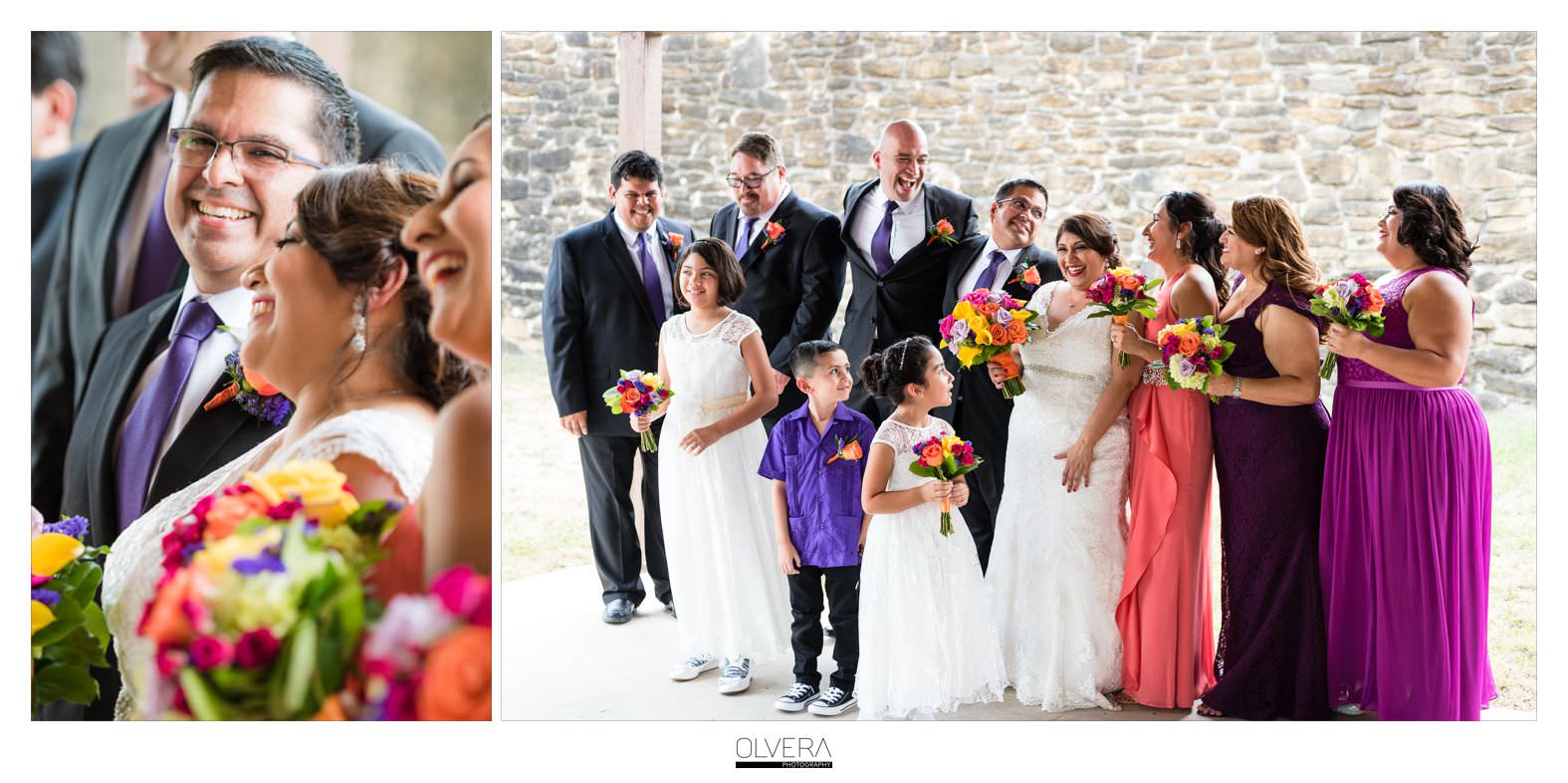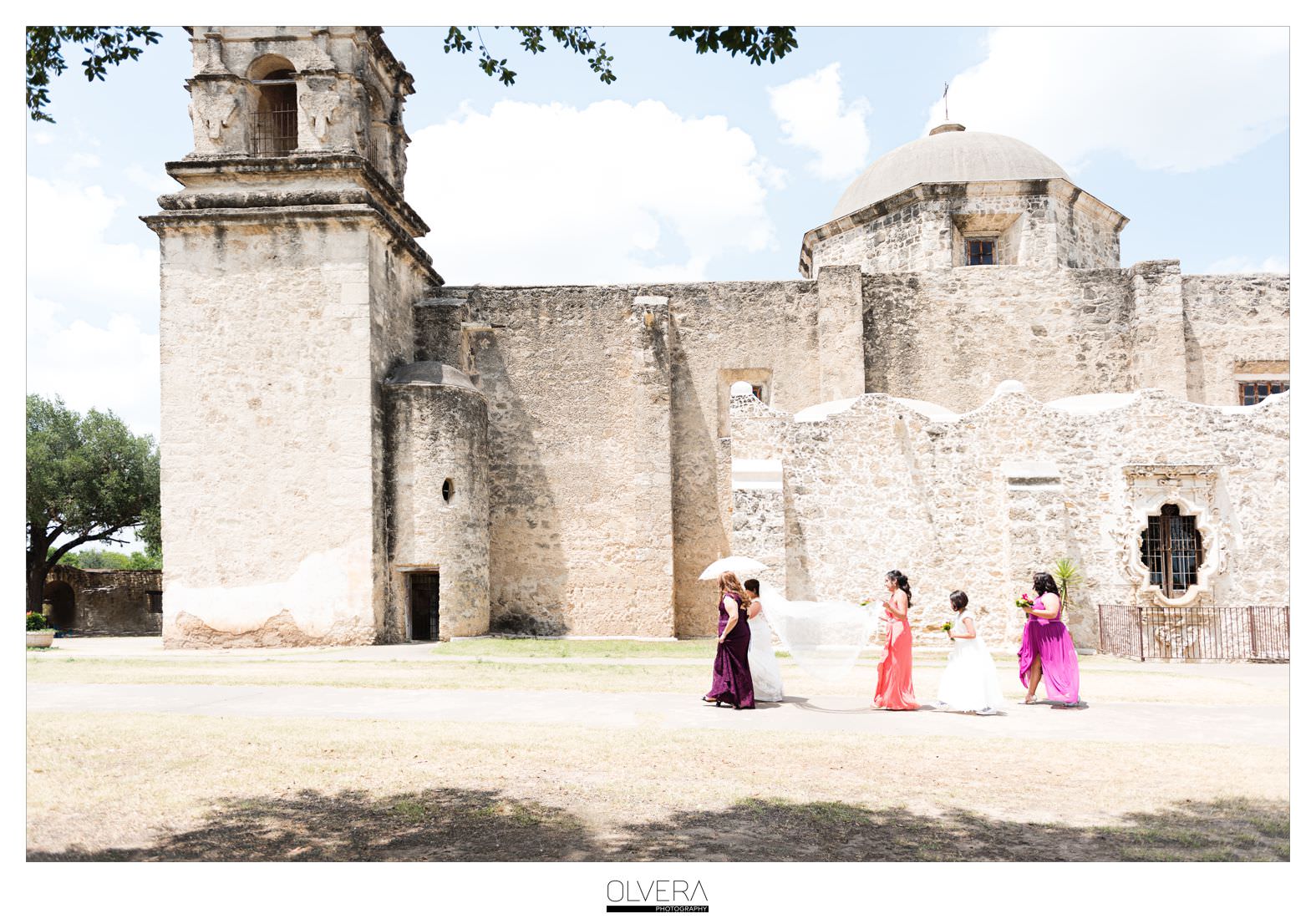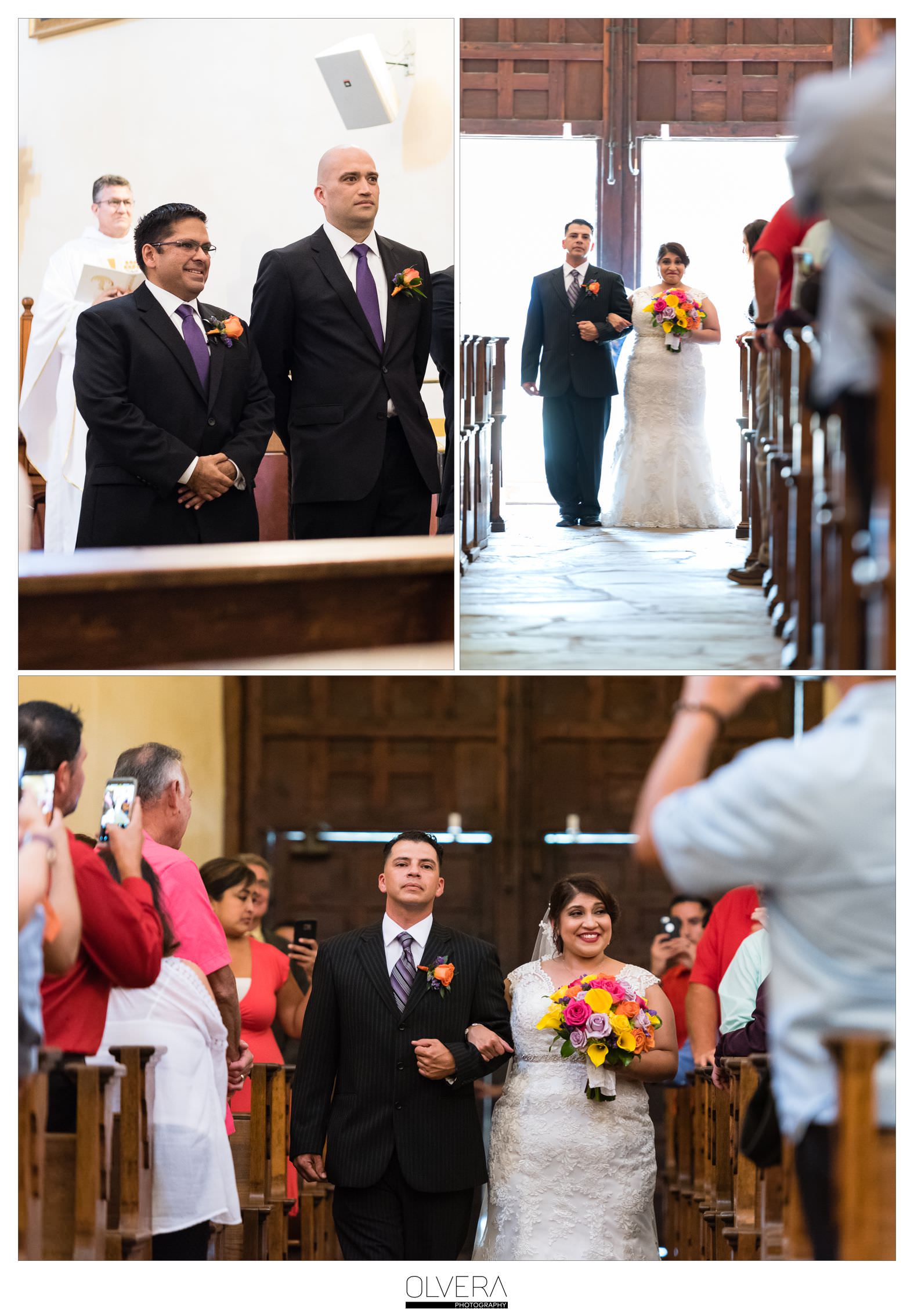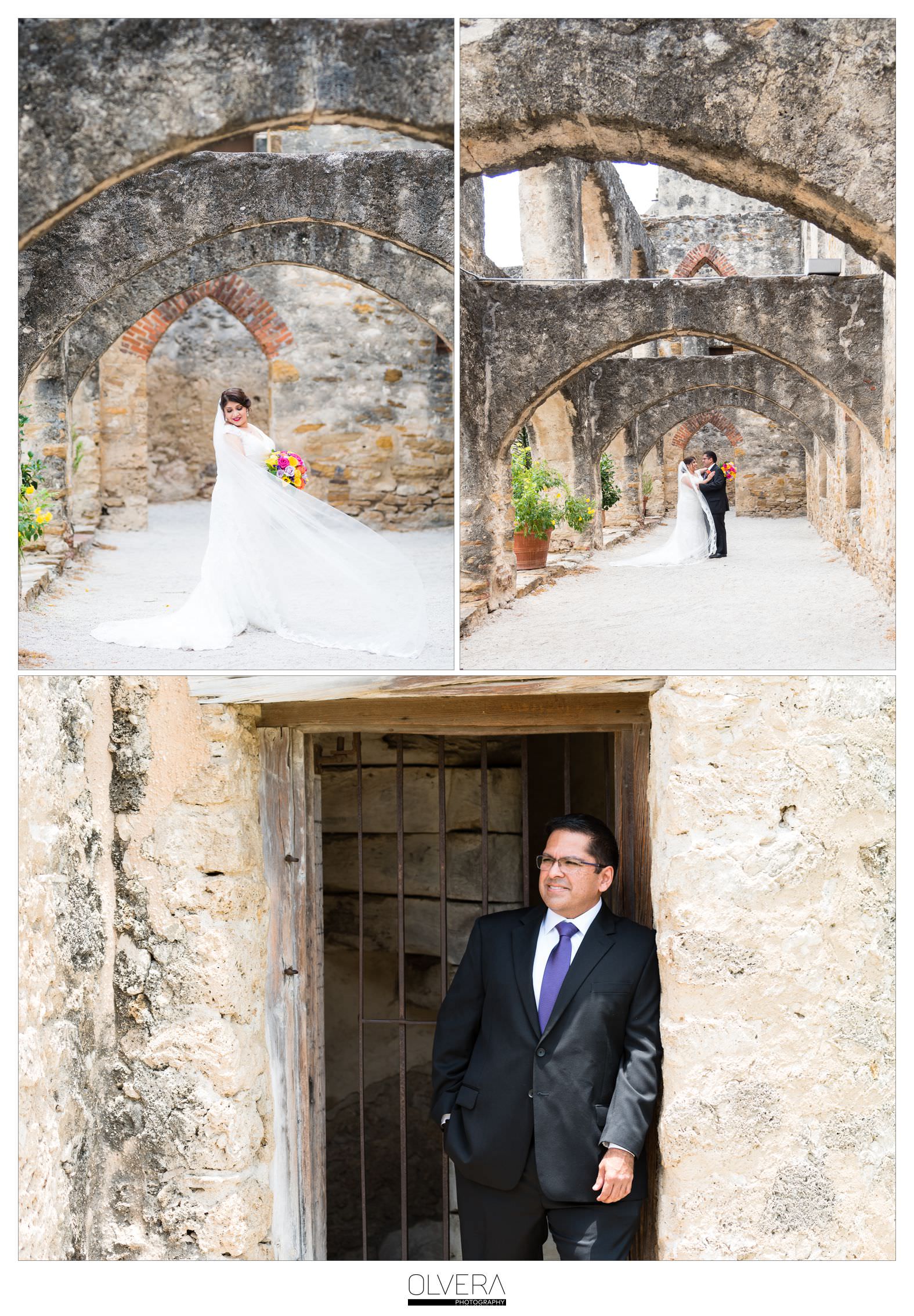 And the sweetest surprise gift was so touching- Jodie surprised Mike with a beautiful serenade accompanied by Mariachi Las Alteñas, an all-female mariachi band. Jodie surprised us with her beautiful voice! If you would like to see that sweet moment and some more of their wedding you can see their slideshow here on our YouTube page. Of course, it's always a pleasure when we get to work with our "friendors" (friends/vendors), Coordinators, Touch of Whimsy (T.O.W). If you need wedding coordination or design services, these girls are amazing! I always tell our brides that when we work with T.O.W it's always so peaceful knowing that these girls are there to take care of the day!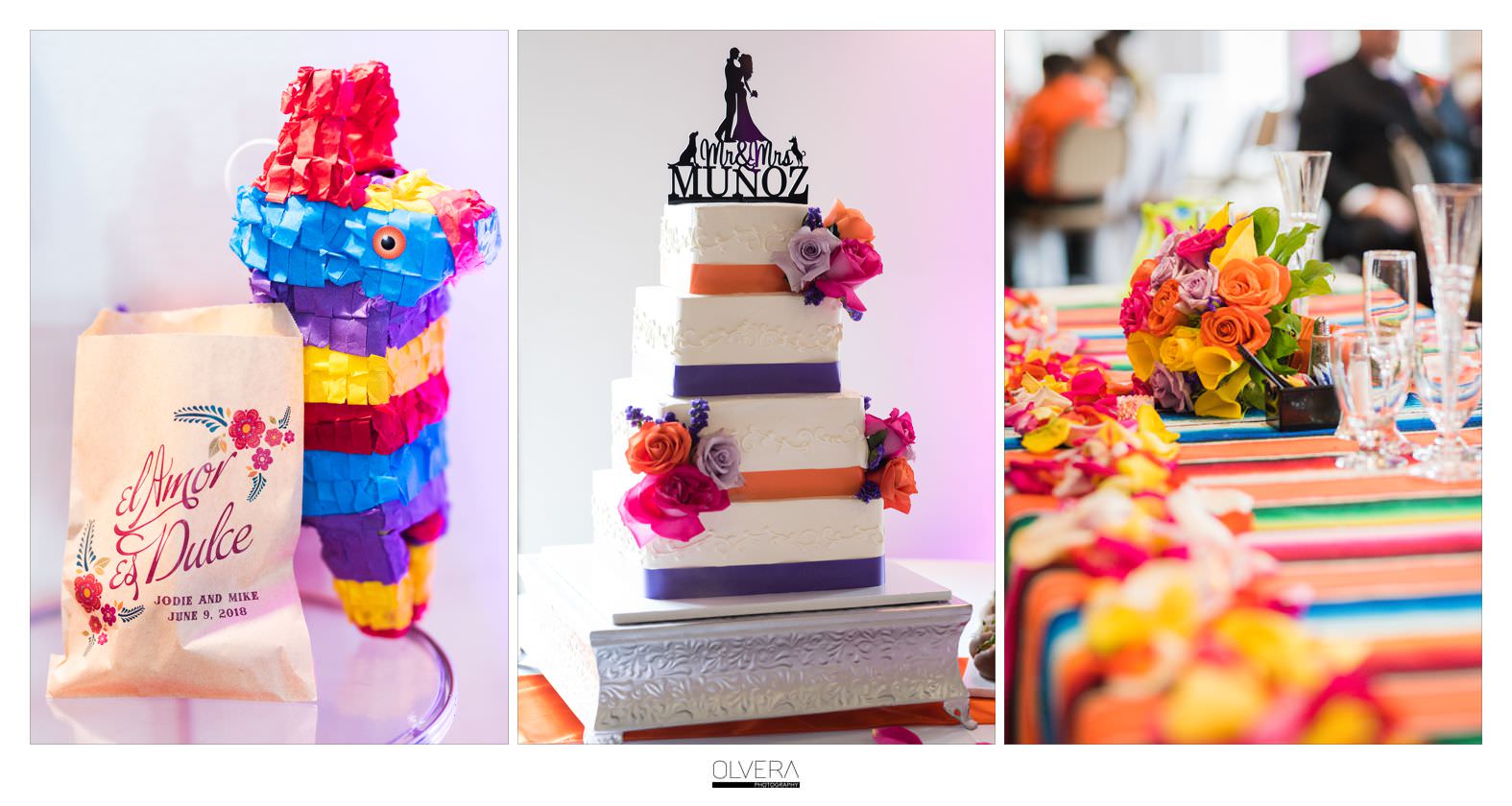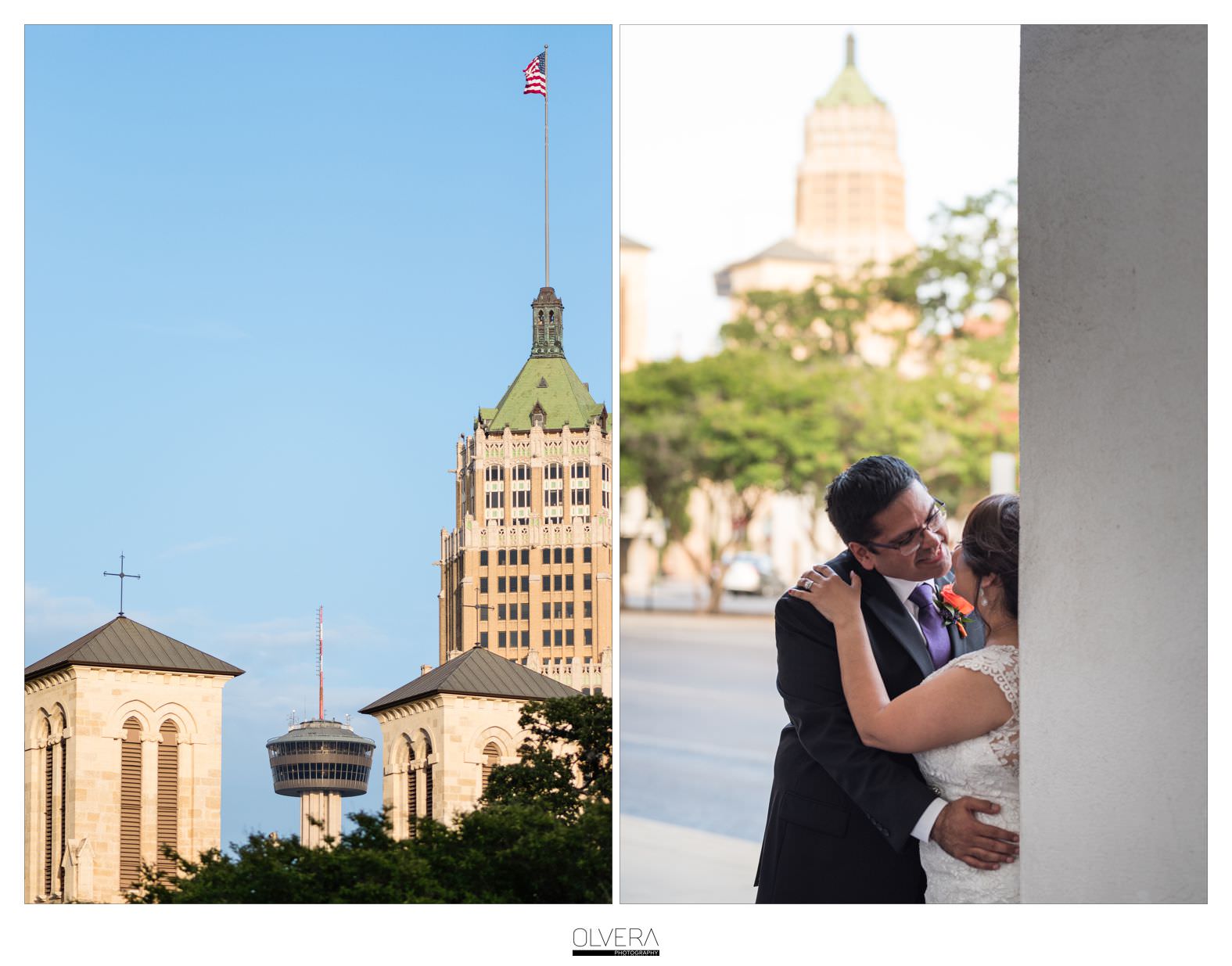 Thank you Jodie and Mike for allowing us to be part of your special day, we absolutely loved every minute of it! And especially thank you for trusting us and walking in the middle of the street (several times-lol!) to get some amazing images! I hope you love them as much as we do and that they bring you joyful memories every time you see them! Sam and I wish you both a lifetime of love and laughter!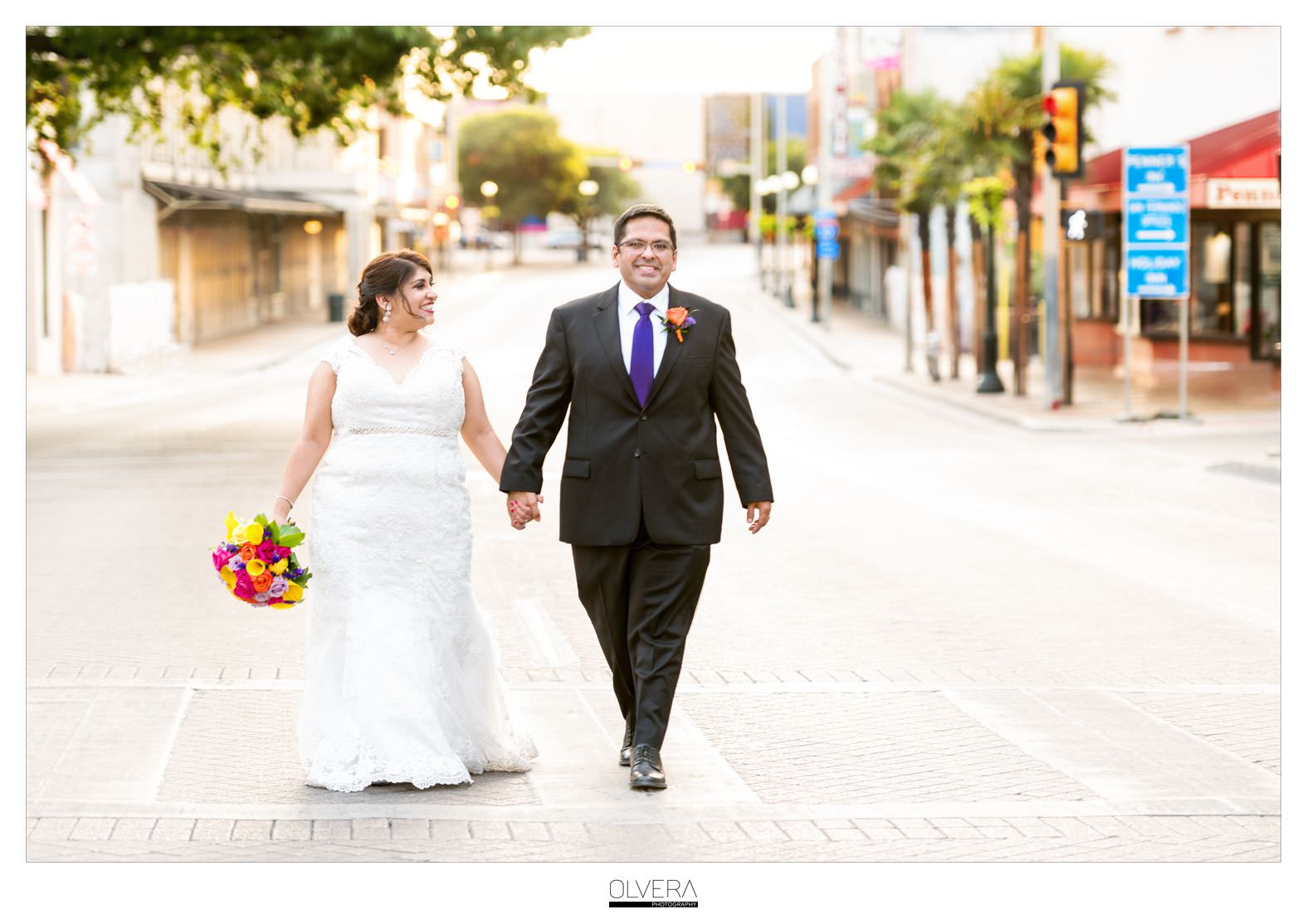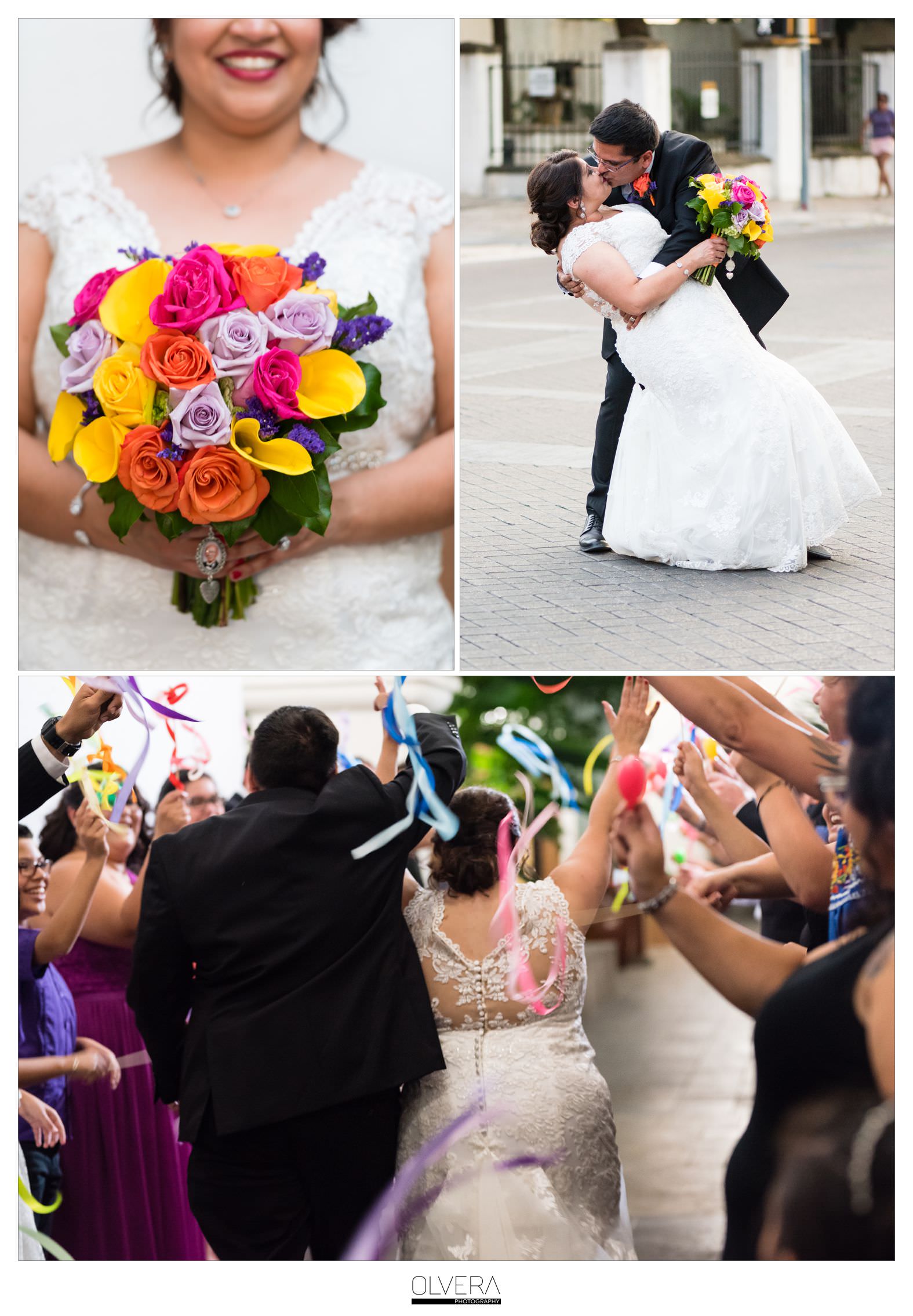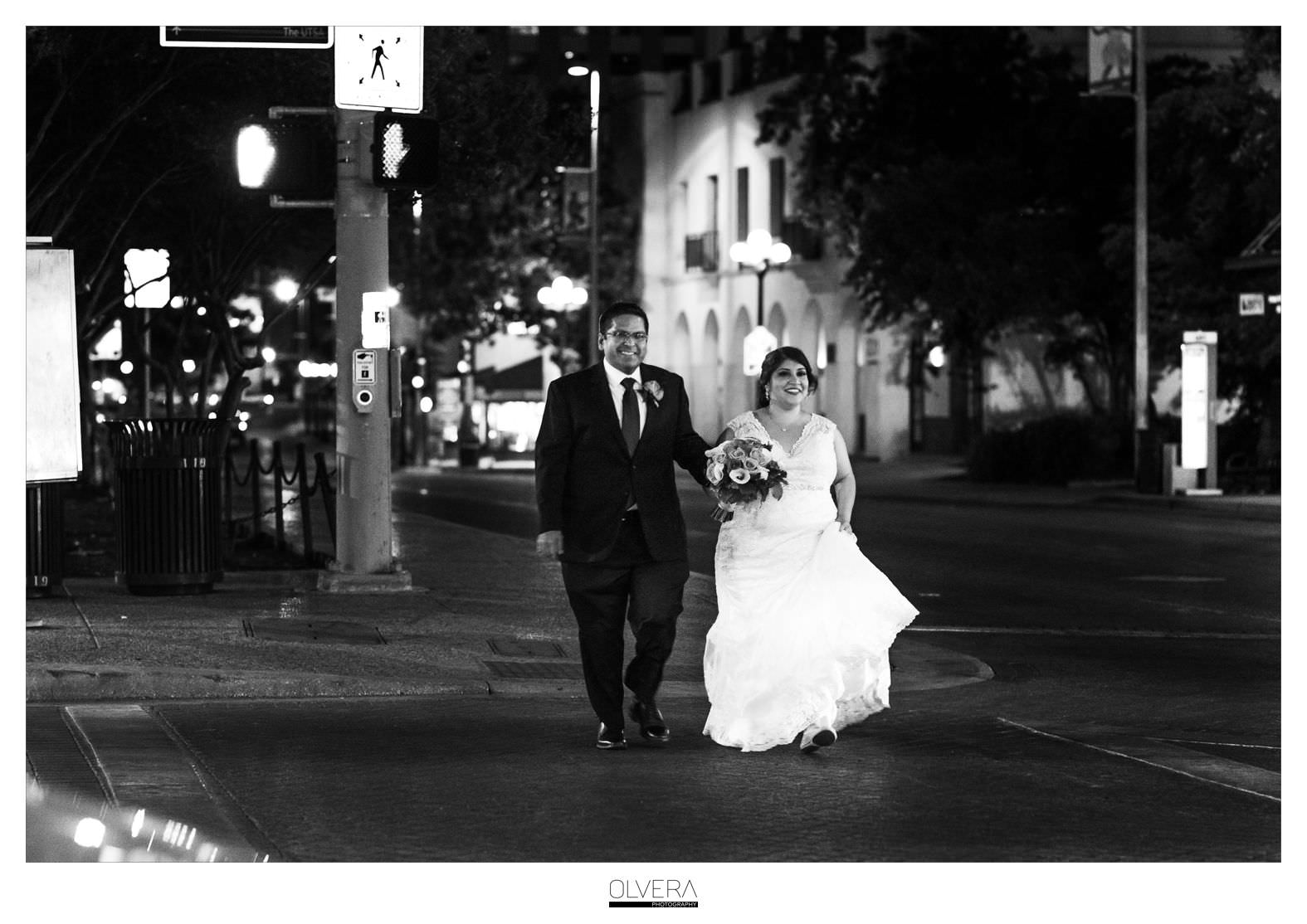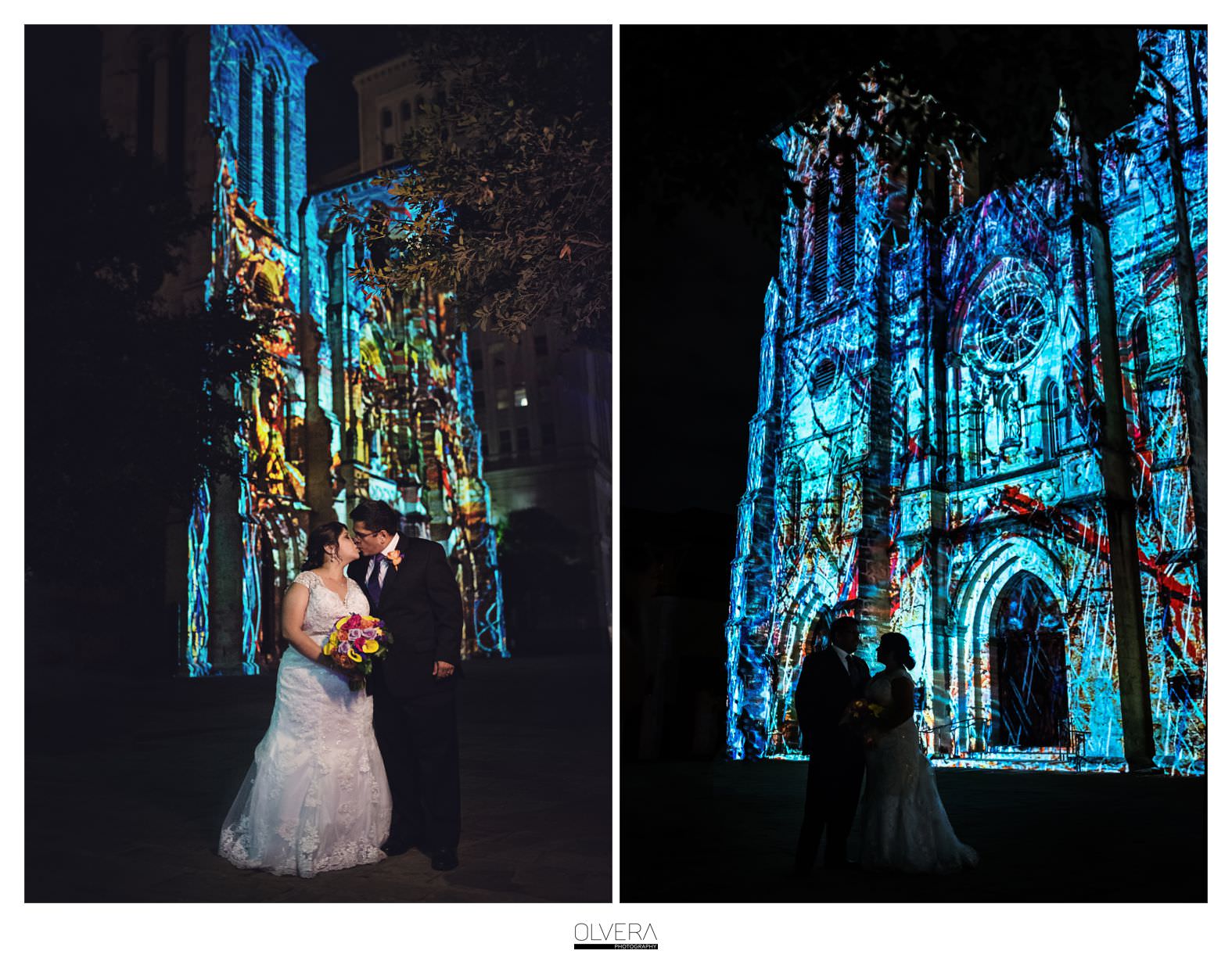 Wedding Coordination: @touchofwhimsy.events
Ceremony: Mission San Jose Church
Reception: San Fernando Hall
Mariachi: Mariachi Las Altenas
Floral: @devinniesparadiseflowers
Dress: @bridal.connection
Shoes: @badgleymischka
Bridesmaid dresses: @davidsbridal@morileeofficial
Groom: @thetiebar
DJ: Illuminating Celebrations
Memory charm: @shorecrafty
Signage: @sweetcarolinacollective
Cake topper: Special Design for You
Ring bearer pillow: @mexicanbeautyshop