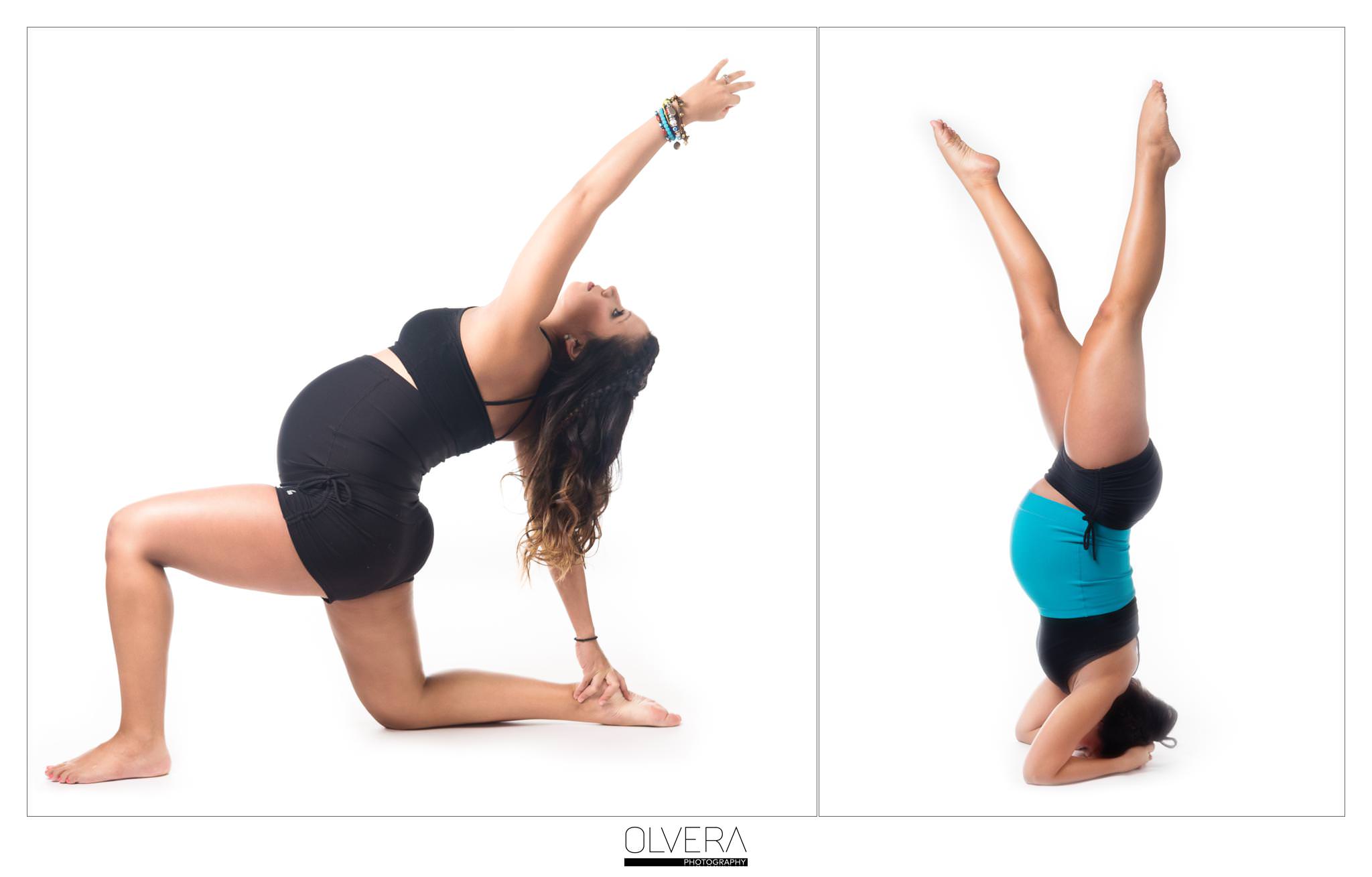 Active/Fitness Maternity Portraits | San Antonio, TX.
I forget how I came across this sweet mama's Instagram page, but am so glad I did. Life can be random sometimes. One day I just happened to be going through Instagram and came across a post on sexymamamaternity.com called My Upside Down Pregnancy. It was such a beautiful blog post that is truly inspiring. Having had a difficult and emotional roller coaster of a pregnancy myself, almost 4 years later I can still remember it and Adrienne's blog post really spoke to me. So I went to her Instagram page and was even more blown away by all her amazing yoga poses and handstands she was doing throughout her pregnancy (if you want to know about her fitness journey make sure you check her out)! I was even happier when I learned that she lived here in San Antonio, Texas. So after a few emails, we decided to meet up at Starbucks and talk collaboration. Also invited was my good friend, and uh-mazing makeup artist, Dora Vera from The Look by Dora Vera, who happened to be due within days of Adrienne.
Because pregnancy is totally unpredictable we never were able to get a day for all of us to get together, and since babies were going to be here soon and our schedule was filling up pretty quickly, I was beginning to think we weren't going to be able to make this happen. I had always wanted to try some underwater photography and Adrienne was sweet enough to help me out with this little idea of mine. My first underwater portrait experience was so much fun. I even did a little video of it on our youtube page (link here) if you want to check it out. She wasn't feeling the best so I thought the water session was very laid back and relaxing, especially when you are pregnant in the summer. I loved it so much, I am determined to shoot more underwater sessions next summer!
A few weeks later Adrienne contacted us about a photo session for Bao Bei Maternity. After a few emails and rearranging our schedule a bit, we were able to schedule a yoga and fit pregnancy inspired photoshoot just days before the beautiful mama delivered. As you can see below Bao Bei Maternity wanted us to feature their Belly Band. Where was this when I was pregnant? I'm not gonna lie, I kinda love it. This photo session was so much fun. At 37 weeks pregnant, this girl never ceases to amaze me. I can't wait to meet her sweet baby girl. The best part of the whole experience of meeting a complete stranger off Instagram and developing a mama friendship. We recently were texting and the sweetest thing was looking at my phone and seeing "you're right, being a mom is the best thing ever!!" Of course, if you know me then you know that my son is my bff and little partner in crime.
I think maternity portraits are some of my very favorite photos to take because every pregnancy IS different and everyone experiences it differently. I learned that the hard way during my own pregnancy. I am truly fascinated by every mama to be's story and we are even more honored that these gorgeous mama's invite us in to help document it!
**Thank you to Dora for doing Adrienne's hair and makeup and to Suzanne from Bao Bei Maternity for the opportunity to help feature your product.