Congrats Class of 2017! Welcome Senior Class of 2018!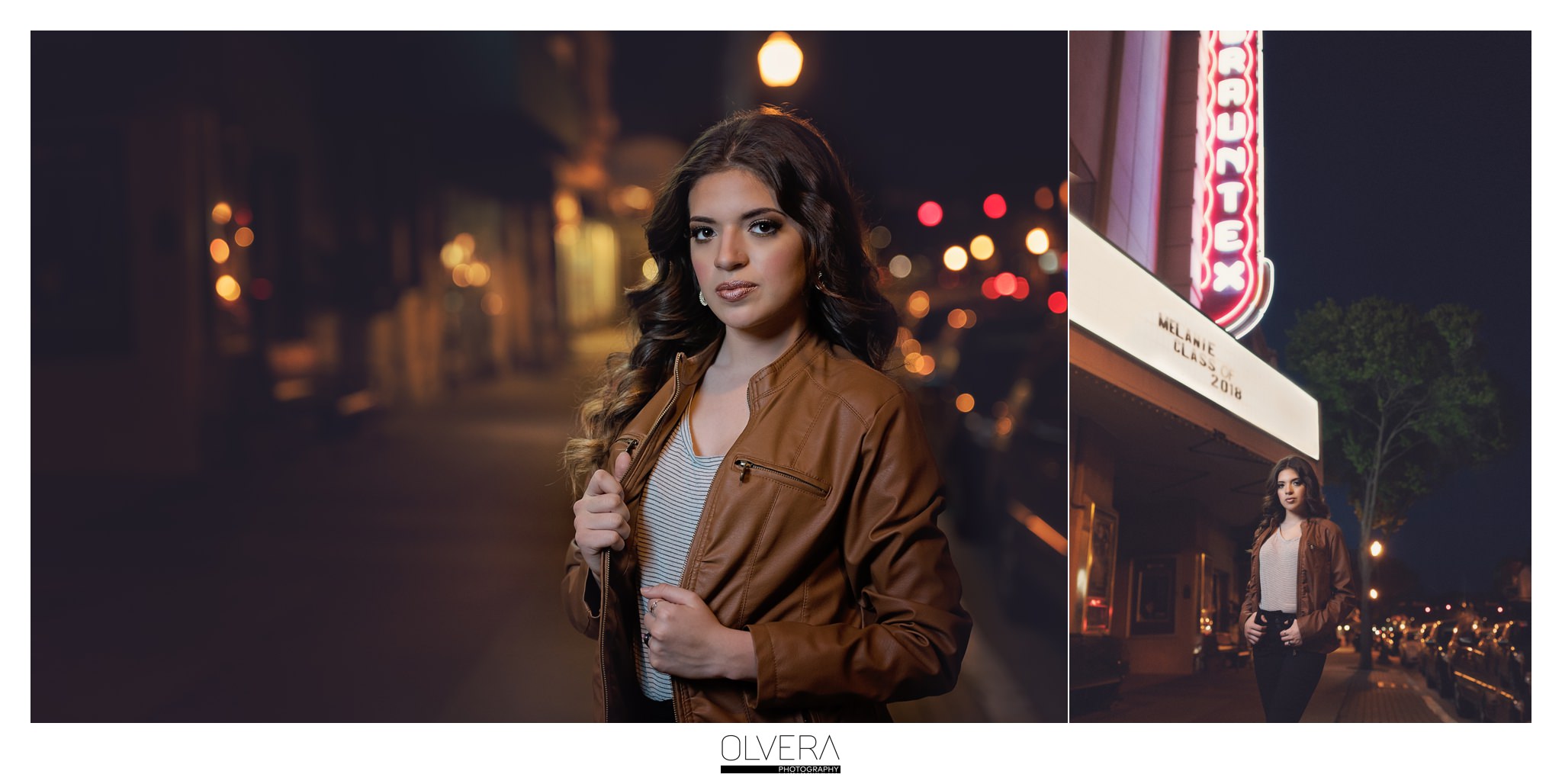 2018 Senior Portraits|Faust Bridge and Brauntex Theatre|San Antonio Senior Photographer
I can hardly believe the time has come to finally share our first 2018 Senior! Meet the gorgeous Melanie, Samuel Clemens High School Junior soon to be a Senior. Not only is Melanie beautiful, but she is hard working, smart, absolutely hilarious and best of all she has the biggest heart. When you are around her, her kind-hearted spirit just puts you in a good mood. She is a complete jokester and always has us laughing. And how awesome were her hair and makeup? It was so awesome to work with Ana, owner of Hair and Makeup by Ana in San Antonio, TX. Not only did she travel to Melanie to do her hair and makeup, but she came with us to the shoot and was there to touch up Melanie's makeup throughout the session and when we switched from the daytime to nighttime look, Ana did her magic (in the parking lot no less)! Thank you so much Ana, for climbing up and down stairs and all the walking for the shoot, we couldn't have done it without you!
[Read more…] about Senior Portraits | Class of 2018 | New Braunfels, TX.